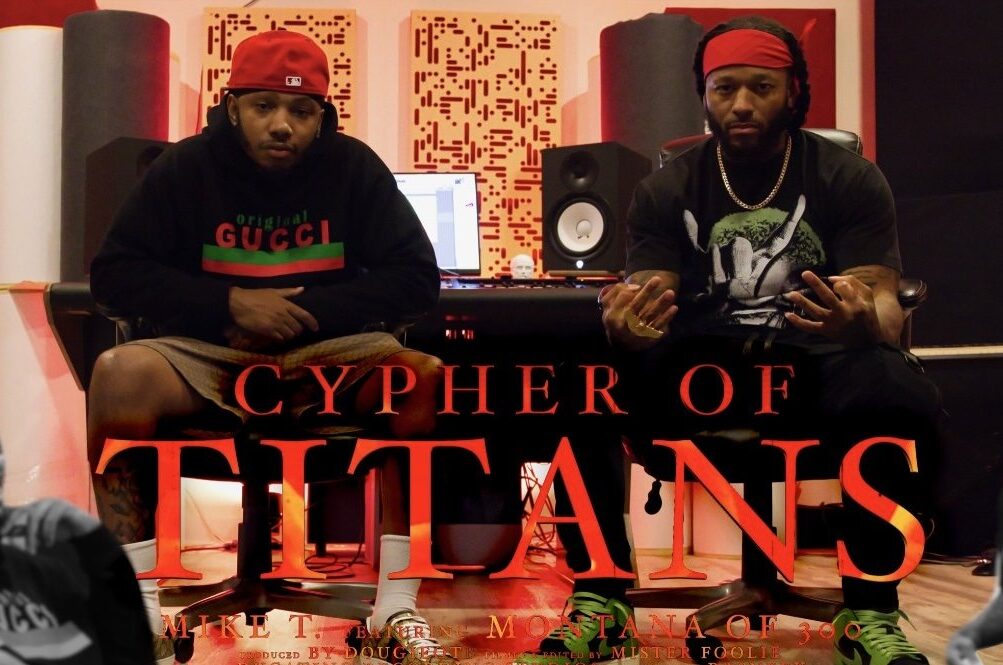 Breaking on to the scene is none other than Virginia's very own, Mike T. The emerging emcee is keeping his mic wrapped around the industry's neck with his latest offering, "Cypher Of Titans" featuring Montana of 300. 
"Cypher Of Titans" serves as the rising rhymer's entry into the fourth quarter as he wraps up the Summer with some more heat. In doing so, he brings rich yet raw rhymes alongside Montana Of 300's mesmerizing flows. The trendy track takes listeners on a sonic soundscape they won't want to escape. The sizzling single serves as a illuminating illustration of what happens when the gritty DMV meets the Midwest. Their creative collaboration makes for a surefire follow up to his earlier this year single "xx".
In fact, accompanying the amazing DougieOTB-produced audio, Mike T arrives with the visuals. Breathing new life into the already lit and lyrically laced release. Throughout the Mister Foolie-shot visual, viewers witness Mike T and Montana 300 spit smooth flows during their studio session. The laced lyricism packed with production, showcases their skillset and bring the vibes and volumes to an all time high. The hard hitting beat backed with boastful bars make for a great listen and music that moves the masses.
Nonetheless, Mike T remains a force to be reckoned with. The trailblazing talent is gearing up for a busy year in 2024, with back to back bangers and new endeavors. Striving to stardom, the Virginia-bred breakout artist continues to grow his fan base through quality releases as well as personable content. Make sure to tune in and accompany him on his quest to fame. Press play on the vibrant visuals for "Cypher Of Titans" here at 24Hip-Hop! Lastly, let us know your thoughts in the comments below.
Connect With Mike T On Social Media: