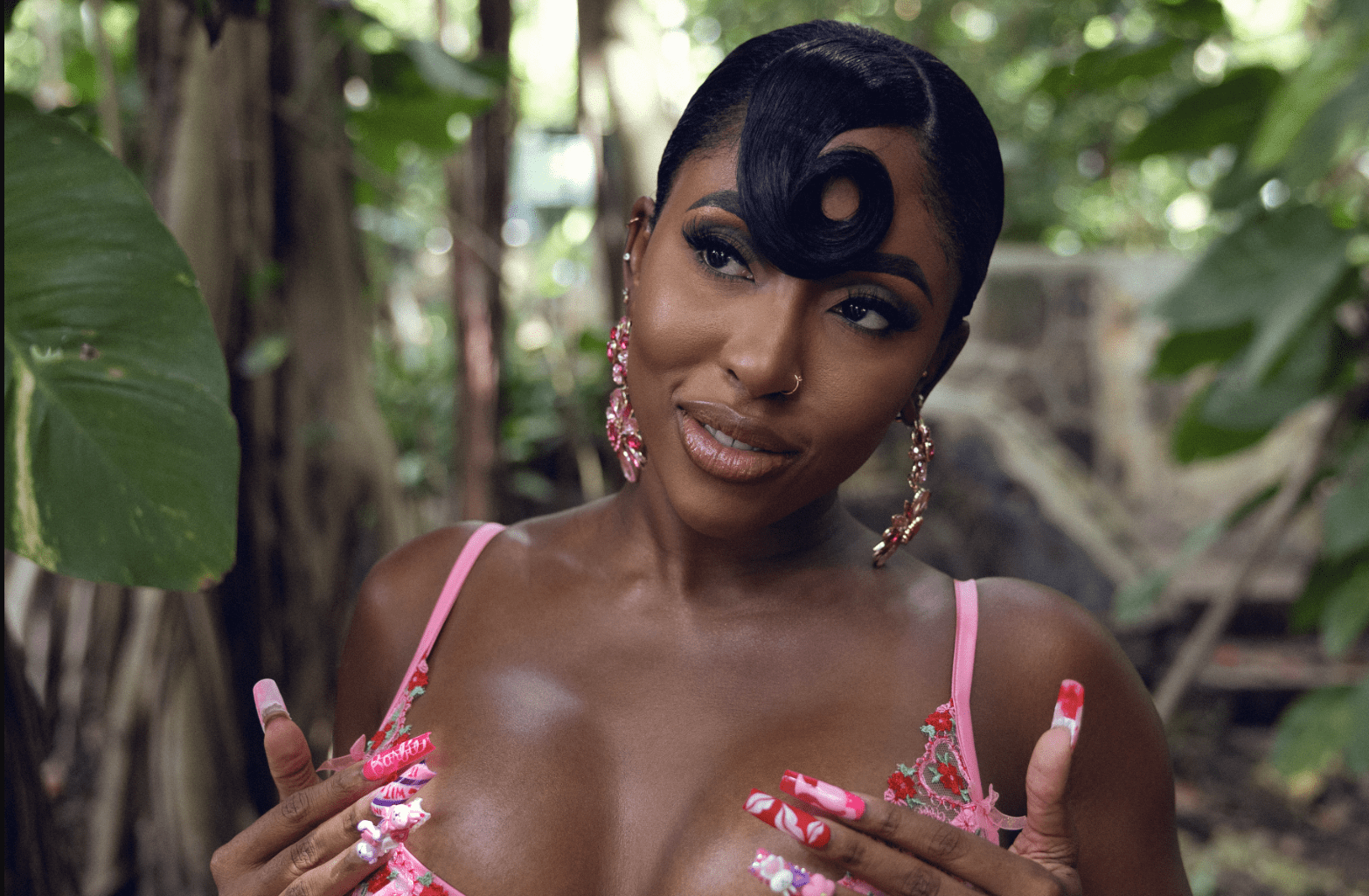 Bursting onto the music scene in uproarious fashion, songstress Mélanique leaves a blazing trail with her debut release 'Runnin' With It (All Mine),' – an infectious track which seamlessly blends elements of R&B, afrobeats, and pop backed by an incessant, rhythmic groove. Radiating euphoric tones, 'Runnin' With It (All Mine),' flaunts Mélanique's captivating vocals, enriched with a sensual and suave melodic timbre. Since its early August release, the track has been making significant waves in the music industry and has found its way onto top playlists revered by fans and critics alike. 'Runnin' With It (All Mine),' boasts an irresistible chorus which will be reverberating around your head for hours on end; the accompanying music video captures Mélanique's charisma and boundless energy as she takes viewers on a visual journey that perfectly complements the song's magnetic allure – certainly not one to miss out on.
'Runnin' With It (All Mine)' seamlessly blends R&B, afrobeats, and pop, creating a relentless rhythmic groove that demands attention. Mélanique's vocals are a revelation, exuding euphoria with a blend of sensuality and suave melodic tones. Released in early August, the track has quickly become a sensation, carving its place on top-tier playlists and earning accolades from both fans and critics. The chorus is irresistible, etching its melody into your mind for hours. The accompanying music video not only captures Mélanique's magnetic allure but also takes viewers on a visual journey that perfectly complements the track's boundless energy. 'Runnin' With It (All Mine)' is a musical gem that demands recognition—truly unmissable.
Mélanique Babb is an electrifying singer-songwriter and lifestyle vlogger hailing from a rich Haitian-Bahamian heritage who has been enchanting audiences since the tender age of 13. Her musical journey began in the company of her musician grandfather who laid the foundation for her boundless passion. This ignited creative spark eventually led her to the vibrant shores of Miami, Florida, where she teamed up with the renowned producer duo Cool & Dre and allowed the sun soaked energy of the 'magic city' to shape her sound.  Mélanique's pursuit of her career led her to the prestigious Berklee College of Music, where she carefully curated her craft and excelled her musical skillset.
Her music is deeply rooted in her island culture and shaped by a life brimming with diverse experiences. With an ultimate aim to, 'flourish as an artist and share her boundless love for music with the world,' Mélanique continues to shape her sonic identity as a dynamic fusion of Caribbean rhythms, seductive melodies, and infectious beats. Currently dividing her time between Nassau, Bahamas, and Toronto, Canada, Mélanique pursues her artistry in a broad spectrum of locations including frequent visits to Medellin, Colombia where she is found in recording studios and collaborating with emerging talents. Stay tuned using the links below for what this enticing songstress has in store for us next.
Support Mélanique on Social Media