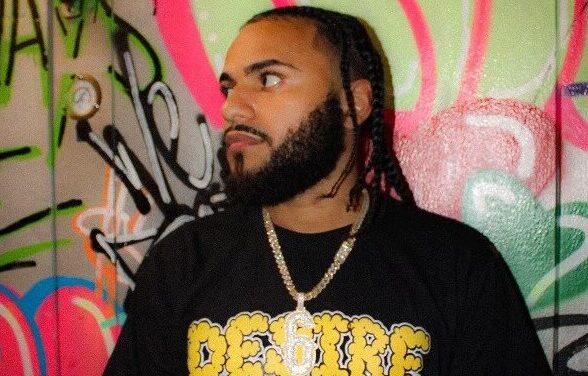 Born in Harlem, NY, and brought up in Allentown, PA, Swav6 also known as Joseph Treyvon Rosario is the upcoming rising star in the music industry. Growing up, Swav6 loved listening to music. He said," the first song I ever listened to was "Thriller" by Michael Jackson I had to be about 6 years old." But one day while hanging out in a friend's basement freestyling made him realize his passion for music and everything changed since then as he decided to excel in this field and make a career out of it.  In order to fulfill his dream of writing his songs, he worked day and night practicing and eventually debuted in the industry.
He believes the music industry is quite tough and quite difficult business wise but his music is taking the industry by storm. Swav6's catchy and unique rhythm is what captivates the attention of the listeners. The genre of the song he creates is full of energy and gives his fans quite a vibe to groove to it.
Joseph is a very skillful rapper and lyricist whose music has also earned him thousands of views and streams across major platforms like SoundCloud and others. The reason why he stands out in this industry is all because of his ways of connecting to his fans through his enthralling music and extremely relatable song lyrics which helped him gain a substantial fanbase. His ability to combine different and unique sounds and styles while creating new music makes his music more addictive in the ears of listeners.
Even though he has experienced a number of ups and downs throughout his career but he feels Lil Durk, Drake, and central Cee are the artist who motivates him to move on and face all the difficulties heads on. Over the years he has released a number of songs and has gained quite an appreciation from the public but it is his dream to open a show for Drake or any artist of that caliber as it would be the biggest opportunity for any artist. According to reports, he is currently working on his upcoming songs which he is set to drop back-to-back. We wish Swav6 best of luck for his upcoming ventures!
You can listen to his recent comeback with another artist on the rise from Allentown that goes by the name "Izzie TG" (Link Below)