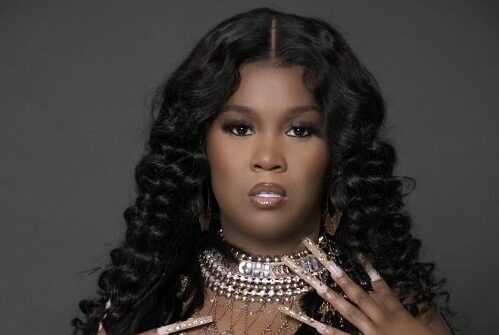 If you are looking for a fresh and fierce voice in the hip-hop scene, you need to check out Detroit Barbie. She is a talented rapper, dancer and entertainer who knows how to rock any beat and any crowd. She has earned the nickname of The Real Turn Up Queen because she brings the energy and the vibes wherever she goes.
Detroit Barbie has been making waves in the midwest, touring with Real Rocky Bad and Crowd Freak Entertainment. She has performed in nine cities and impressed audiences with her lyrical skills and charisma. But she is not stopping there. She has some big plans for the summer of 2023.
On June 24, 2023, Detroit Barbie will headline the famous Backwoods and Bonfire festival, alongside Trina, Sukihana and Rocky Badd. This is a huge opportunity for her to showcase her talent and connect with her fans. She is ready to set the stage on fire with her songs and her moves.
On July 7, 2023, Detroit Barbie will also headline The Raw Festival in Oklahoma City at The Criterion. She will share the stage with Sada Baby, Trina, Brooklyn Queen and many more. This is another chance for her to prove why she is the real turn up queen of hip-hop.
Detroit Barbie is a rising star who is not afraid to express herself and have fun. She is confident, bold and authentic. She is also very active on social media, where she updates her followers on her music and her life. You can follow her on Instagram @officialdetroitbarbie and see what she is up to.
You can also watch her new video "Hoochie Mama" on YouTube, where she shows off her rap skills and her personality. The video is colorful, catchy and fun, just like Detroit Barbie herself.
Detroit Barbie is a force to be reckoned with in the hip-hop world. She is the real turn up queen who knows how to make music and make people dance. Don't miss out on her upcoming shows and be sure to support her music. She is here to stay and slay.