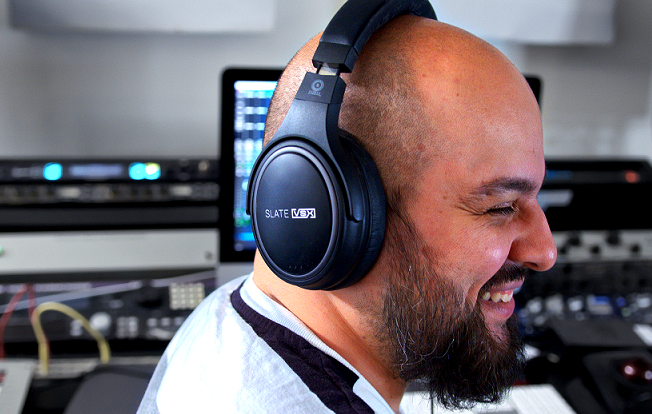 Matthew Weiss is the recordist, mixer, and producer for Akon and Konvict brands. He has worked with many well known artists such as Andre3000, Anitta, Becky G, Ozuna, Rick Ross, Tiwa Savage, and Kiz Daniels. Weiss has contributed to over 1.2 billion combined streams.
The Konvict mix engineer also runs a recently started YouTube channel called WeissAdvice dedicated to teaching music engineering and production, as well as the website https://WeissAdvice.com/.
Born Philadelphia, 1984, to a musical family; his father was a bass player, and his step-father, a jazz pianist and composer. His mother encouraged Matthew to listen to all types of music and to study an instrument. He studied clarinet, piano, drums, guitar and voice, but his favorite instrument was a Roland Groovebox 303 his step-father bought for him as a birthday gift.
Matthew attended college for Musical Composition and Theory. While Matthew loved writing music, he soon discovered he loved recording music even more. In 2005, Matthew left school to pursue his interests as a recording engineer.
In 2007 he took up a job at Studio E in Philadelphia, where he recorded for George Clinton, Ronnie Spector, Bunny Sigler and Uri Caine. Matthew worked as an in house engineer until 2010 when he decided to begin freelancing. From that point his focus shifted from recording work to mixing.
Between 2010 to 2016 he worked with high profile clientele such as Arrested Development, SisQo', Sonny Digital, and Dizzee Rascal. In 2013, Matthew mixed the album "Rosso" by King Midas which won the Spellemann Award for Best Rock Album: 2013.
Matthew moved to Los Angeles in 2016 where he partnered with Kanye West's engineer Andrew Dawson in running a commercial recording studio. A year later, Weiss became a technical consultant for the construction of a recording studio owned by multi-platinum recording artist Akon. Recognizing Matthew's talent, Akon asked him to be his personal recordist and mixing engineer. In 2019, Matthew received a Platinum plaque for engineering "Comentale" by Ozuna and Akon.