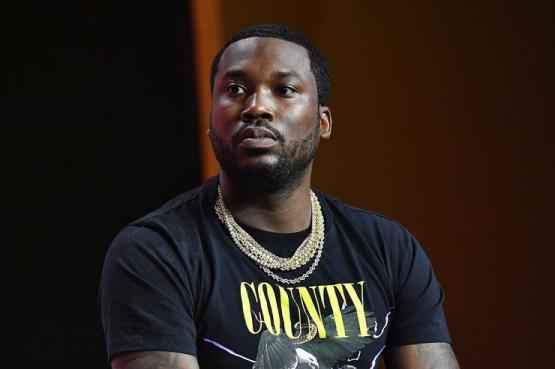 Meek Mill And J Cole Spotted In The Studio Together
Meek Mill has been teasing his next album for a while now, offering fans a chance at a copy of the album when they purchase some merch, and that's exactly what the MMG rapper did again Friday, but this time around he shared an interesting photo with it.
On Friday evening, Meek shared a pic of him and J. Cole in the studio, alluding to a collab coming on the album. While he used the photo to promote his new shirt that's available for only 24 hours, we presume that this also is a hint that he's going to be on the album as well.
"Champions tee link in bio, on sale today only. Grab the shirt and get a copy of the upcoming album," Meek wrote while casually sitting in the studio with Cole. Now we should mention this is only speculation right now that a collab from the two is coming, but the photo is pretty telling if you ask me.
Unfortunately, there's no other information about Meek's upcoming album, other than he's been teasing it for a while now, but hopefully we get some insight in the coming weeks.
Check out the photo of Meek & Cole in the studio (below) and let us know what you take from it. Do you hope to hear a collab from these two?
https://www.instagram.com/p/BokNXmpnzLj/?utm_source=ig_embed