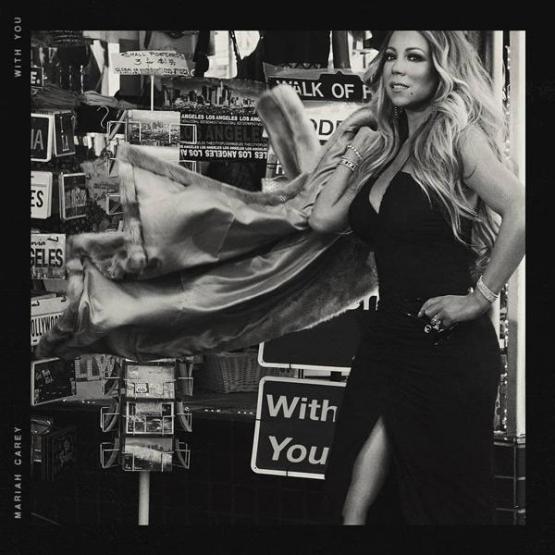 Stream Mariah Carey With You
Stream Mariah Carey With You – It's hard to believe, but Mariah Carey has been releasing new music for nearly 30 years (28 to be exact), and yet there's still no end in sight either.
In fact, Mariah is getting ready to drop off her 15th studio album later this year, but before she does she's got another record to share with us ahead of time. Following up the Nineteen85-produced record "GTFO," Mariah decides to return to the scene today and share her new single "With You."
Over production from DJ Mustard, Mariah delivers a slow tempo R&B ballad that finds her confessing her love for her significant other & letting him know she "fucks with you," just as the title depicts.
"Ooh, shots of Remy / Playing Confessions / And our bodies blendin' / Ooh, I'm in love it's true / Yeah, damn I fucks with you," she sings over the snapping beat on the chorus.
You can Stream Carey's new single on iTunes here. With a black & white visual on the way, which she teased yesterday, check out the new single and let us know what you think.