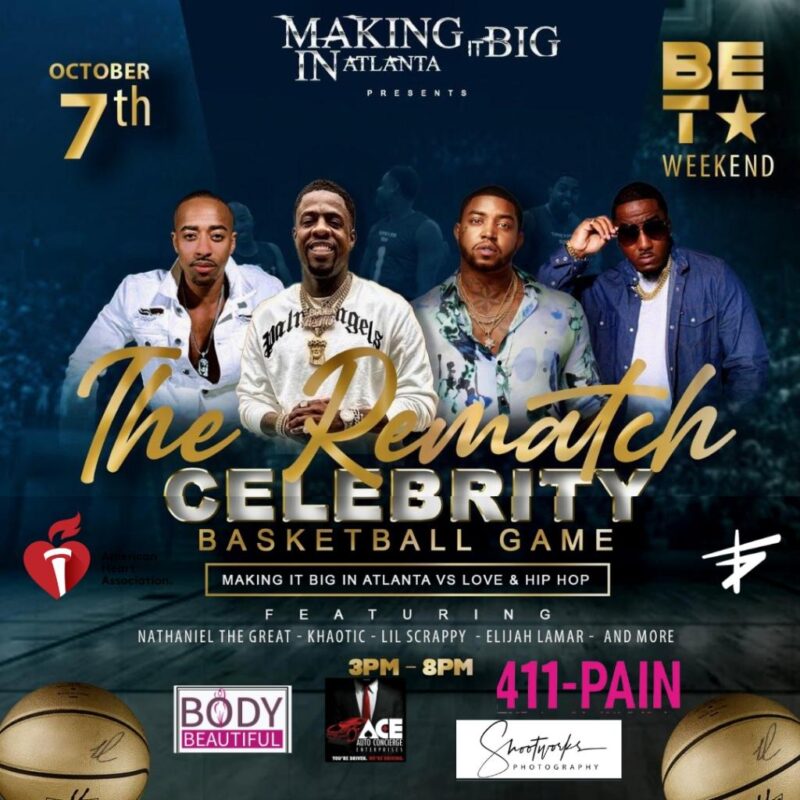 Get ready for the ultimate rematch! Making It Big in Atlanta is hosting an electrifying celebrity basketball game that will pit the stars of "Making It Big in Atlanta" against the popular reality TV show "Love & Hip Hop." Taking place on October 7th, during the BET weekend, this event promises a night of fierce competition and star-studded entertainment. With an impressive lineup of celebrities, this game is set to be an intense showdown. Don't miss out on the action – secure your spot and experience the clash of stars on the court. Get ready for a night of unforgettable moments and pure entertainment!
For those looking to be a part of the action, Making It Big in Atlanta is offering limited performance slots during the game. This provides an incredible opportunity for up-and-coming artists to showcase their talents. Artists eager to secure their spot should reach out to Making It Big in Atl for more information.
The rematch basketball game promises to surpass expectations, building upon the success of the previous edition. Attendees can anticipate a night filled with high-energy performances, crazy basketball skills and endless athletic displays. With the participation of both "Making It Big in Atlanta" and "Love & Hip Hop" stars, this game is set to deliver an unmatched level of entertainment. The emerging of talent and fun is set to have Atlanta smoking with fun!