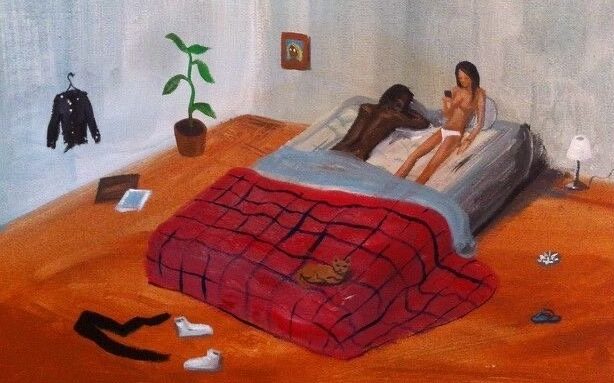 MAKEOUT SHINOBI is a 21-year-old singer/songwriter & recording artist from New Orleans, LA who's known for his versatile grungy but at the same time soulful Hip Hop and R&B . Makeout Shinobi discovered his love for making music a little later on life at the age of 15 but didn't record his first song until the age of 17 which at that same age he dropped his first single titled "Ubume".
Surprisingly "Ubume" turned out to be one of the biggest underground songs in New Orleans at the time which Inspired Make Shinobi to pursue music full time. Over the years Makeout Shinobi has been killing the underground rap scene but also making huge noise in the R&B scene with hit singles like "Finer Things" and "Life Of Sin". Makeout Shinobi is planning on dropping his first EP Conversations sometime in October 2022.
Interview
How did you get started in music?
I started making music as a way to express myself at a time when I felt no one would listen or cared to listen for that matter. It became like therapy for me, and still is. I think it was discovering that Frank Ocean wrote all his own lyrics, hearing his music and seeing the way it impacted people really drove me to strive to be a great songwriter. When I noticed people were connecting with the music, I was writing it further motivated me to continue making music.
From listening to your catalogue I can tell you have a distinct alternative sound, Can
you tell us about what Alt RnB and Alt Rap is?
My R&B songs tend to be dark & ambient this has led me to classify it as "Alternative R&B". The same goes for my rap songs, I tend to blend elements of rock music within the lyrics & the feelings my rap songs invoke. My single "finer things" which can be streamed on all platforms is a great example of this.
What inspired your first EP Conversations?
The "Conversations" EP was inspired by the things I've experienced in my life recently. My music has always been a way for me to express my emotions and this project is the culmination of a lot of those feelings.
What more can we expect from you in the future?
Expect some exciting and quality music coming after the release of my EP.
Life Of Sin video – https://youtu.be/g6tRmBFyenM
SoundCloud link – https://soundcloud.com/makeoutshinobi