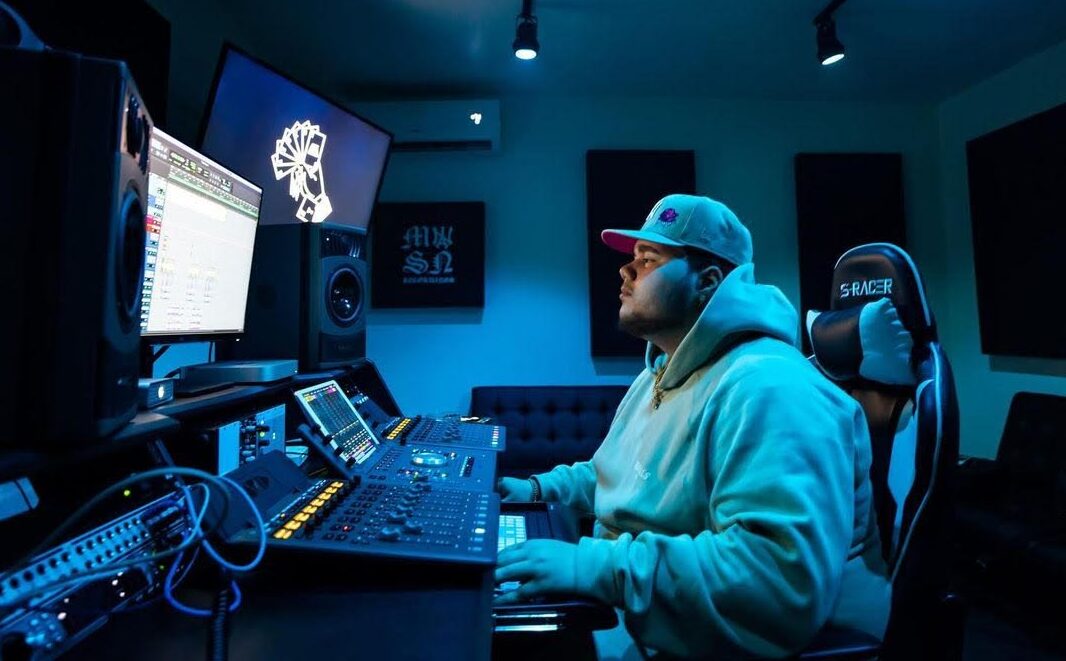 The music industry is one of the hardest fields to break-into and have success with, in all aspects. As an artist. A manager. A producer. You name it, it's a very roller-coaster of a career path. Now, we're here to introduce a creative who took on two of those roles in music. Lyrical Young Lo. An artist and engineer from Brooklyn, NYC. Lo has worked hard to build a name for himself within his circuit, both behind the boards and the mic.
Starting on the artist side first, Lo released his first single in 2017 titled "Karma." The next year, he followed up with two more records, "Down" and "24 Hours." That same year (2018), he then started his journey as an engineer. He attended SEA Institute in Manhattan, New York, — and following the completion of its course — quickly landed jobs in numerous recording studios. There, he would work and craft the sound of many indie artists.
Now fully thriving in the engineering world, Lo was back to the music. Although he released a string of singles through 2019-2021, this year was the year Lo felt he was truly back. A good part of that came from his June release single titled "RED." To up the record even more, he linked with one of the City's most sought-out videographers, Wonton Designz, for the official video shot in Chinatown.
"The concept of "RED" comes from a war point of view. Meaning, when conflict happens it usually occurs in harm to each other or even to ourselves. Red resembles blood, the aftermath of harm.. but how I'm using it, is from an artistic standpoint. Red is being described as the result of war that occurs with my mind and thoughts. Reminiscing and overthinking play big factors in the reasoning behind the war in my head that results into these emotions on these tracks. That's what "RED" is… emotions!"  –LO
With "RED" catching a lot of buzz, Lo would then gain even more momentum following a performance at the great 'SOBs' venue in September. Between "RED" and his latest drop "Best of Both Worlds" with SERP, the 4th quarter for Lo has been a solid one. And as for 2023, the year is looking nothing but up for the buzzing Brooklyn-lyricist.
So get familiar and be sure to check out all Lyrical Young Lo music across every available DSP. And for you artists based in New York City, tap in with Lo if you need an engineer to get your sound right!
Connect With Lyrical Young Lo On Social Media: