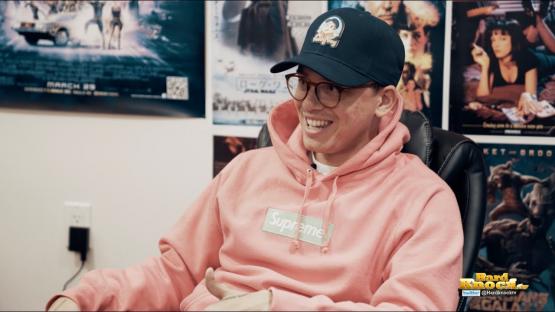 Logic Talks 'YSIV', Kanye, Trump & Clickbait Headlines
Logic doesn't do any interviews anymore but he does make it a point to have a sit down with with his good friend Nick Huff from Hard Knock TV every time he's about to release a new project.
In the first part of their chat, Logic speaks on the sound of his upcoming new album YSIV (Young Sinatra IV) which is due in stores September 28th.
He makes it clear that this album is boom-bap all the way through. Logic also speaks on some listeners who always have something to say about his music, no matter what kind of sound he incorporates.
Speaking on the first single 'One Day' featuring Ryan Tedder and its music video, Logic said he wanted to make an immigration themed video because it was close to his heart.
He discussed Donald Trump as well, and clarified that someone like Kanye West will remain one of his favorite artists, even though he didn't like him supporting the President. The rapper then addressed some media outlets who tend to manufacture clickbait headlines and twist stories all the time. Watch it below.
In case you missed it, watch the video for his excellent song 'Everybody Dies' here.