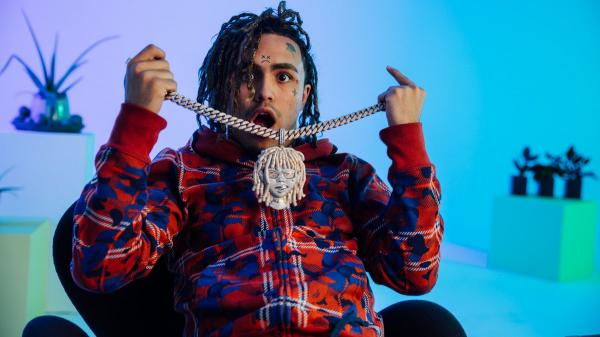 Lil Pump Will Open The 2018 BET Hip-Hop Awards
The tyrannical rise of the one called Pump simply cannot be stopped. Like it or not, the divisive young rapper continues to pad his win column, and it's safe to say that Lil Pump has solidified himself to be a fixture in mainstream hip-hop. Blame meme culture, blameInstagram, or blame yourself.
Pump is here to stay, and the BET Awards have officially endorsed the young "eskeetttit" rapper. In fact, Pump has officially been tapped to open the 2018 BET Hip-Hop Awards, airing tonight at 8 pm EST. Be sure to set your DVRs accordingly, lest you miss the opening moments of Pump's medley.
According to a press release, the young artist will be performing a variety of hits, including "ESKEETIT," "Gucci Gang," and the Gucci Mane-assisted "Kept Back." It's certainly a good look for Lil Pump, who will not only broadcast his talents on national television, but to a room full of fellow artists. Along with the success of "I Love It," Pump's upcoming Harverd Dropout tape is certainly poised to do some numbers.
I wonder if Big Tigger ever suspected that it would come to this, back in Tha Basement era. Either way, such is the reality now and there's no use lamenting lost time. Catch the entire ceremony tonight, exclusively on BET.