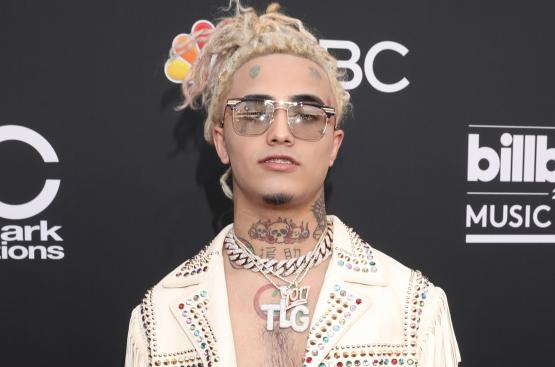 Lil Pump Headed to Prison for Probation Order Violation
Lil Pump has announced via Instagram on Monday (Sept. 3) that he will be going to jail for "a couple of months" after violating his recent probation order. The "Gucci Gang" rapper was placed on probation after driving without a valid license in Miami on Aug. 29, when he was pulled over by police for driving his Rolls Royce with a switched license plate that belonged to a Mini Cooper vehicle. Pump began serving his probation in Los Angeles and violated it just days later.
In the Instagram post, the 18-year-old stated that despite the jail time, he has a few releases up his sleeve while serving his prison sentence. His highly anticipated second album, Harvard Dropout, is set to release on Sept. 14 and may possibly feature Chief Keef, Lil Uzi Vert, and Rich the Kid, who Pump was spotted hanging out with in recent months.
Pump also directed a message to his younger viewers: "Listen up kids, stay in school. Don't f— up like me," he said before signing off. Watch Pump detail the reason for his prison sentence below.
https://instagram.com/p/BnSBuIfFrZd/?utm_source=ig_embed&utm_campaign=embed_loading_state_control