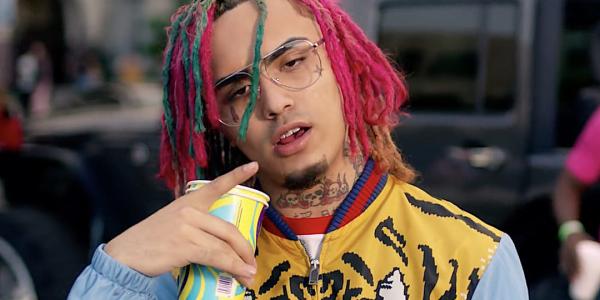 Lil Pump Explains Peeing On Money
Lil Pump responds to people asking him why he pissed on the money last weekend. Last week, Lil Pump posted a ridiculous clip on IG of him pissing on a bunch of singles in a hotel bathroom, saying he was "bored" at the moment.
While the video looked to be staged, it made its rounds on the internet with multiple outlets picking up the story. Ever since then, fans have been asking Pump why he decided to do such a weird act, to which he finally explained his reasoning today.
"They asking me why I'm peeing on the money and shit, bitch the money is dirty anyways," Pump said in a new IG story clip that DJ Akadmiks shared. Now I don't find that to be an appropriate answer or make much sense, but then again you must remember Pump is 19 years old and still just a teenager with millions at his disposal.
This response from Pump surfaces just hours after he joked about having suicidal thoughts & his drug abuse in his latest IG post. While these topics are no joking matter, we can't help believe Pump is just trolling here though (see here).
Check out Pump's response to pissing on the money (below) and let us know your thoughts. Do you let Pump's antics slide for being a teenager or nah?
https://www.instagram.com/p/BozoXNVFZeS/?utm_source=ig_embed