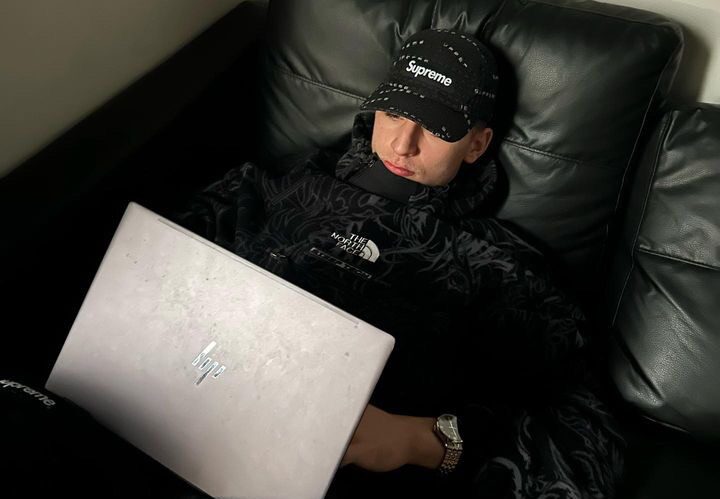 In the heart of the Czech Republic, emerging artist Lil Impactful is making a name for himself through music that delves into the darker aspects of human behavior. With a raw and unfiltered approach, Lil Impactful's lyrics serve as a poignant mirror reflecting the not-so-glamorous facets of our society.
Lil Impactful's journey into the world of music is a testament to following one's passion and instincts. After completing his gymnasium education with a diploma in hand, he ventured into college but soon realized that it wasn't the path meant for him. It was at this pivotal moment that he decided to channel his creativity and emotions into music, a decision that continues to resonate with him today. Alongside his music career, he also holds a job, showcasing his commitment to both artistry and practicality.
Lil Impactful's music is more than just an artistic endeavor; it's a platform for him to address the pressing issues and problems that plague our world. His lyrics serve as a powerful commentary on the negative aspects of human behavior, drawing attention to societal ills, injustices, and the darkness that sometimes engulfs our lives.
The artist envisions a future beyond the borders of the Czech Republic, where he aspires to build a happy and stable home with his wife and children. His dedication to providing for his family is a testament to his unwavering commitment. Simultaneously, he harbors ambitions of becoming a more prominent artist and producer in the music industry. Lil Impactful is not motivated by the allure of fame but rather by a desire to earn a decent living through his music, eliminating the need for any other profession.
As a versatile artist, Lil Impactful takes on multiple roles, not only as a rapper and songwriter but also as a producer who meticulously mixes and masters his own tracks. This hands-on approach allows him to maintain artistic control while delivering a unique and authentic sound that resonates with his audience.
Lil Impactful's journey as an artist is a testament to the power of self-expression and the importance of addressing the world's problems through art. While he may not seek the spotlight of fame, his dedication to using music as a means of making a difference is sure to leave a lasting impact on both his audience and the music industry. In a world that often shies away from the harsh realities, Lil Impactful's music shines a light on the darkness, reminding us to confront and address the bad behavior that exists within us all.