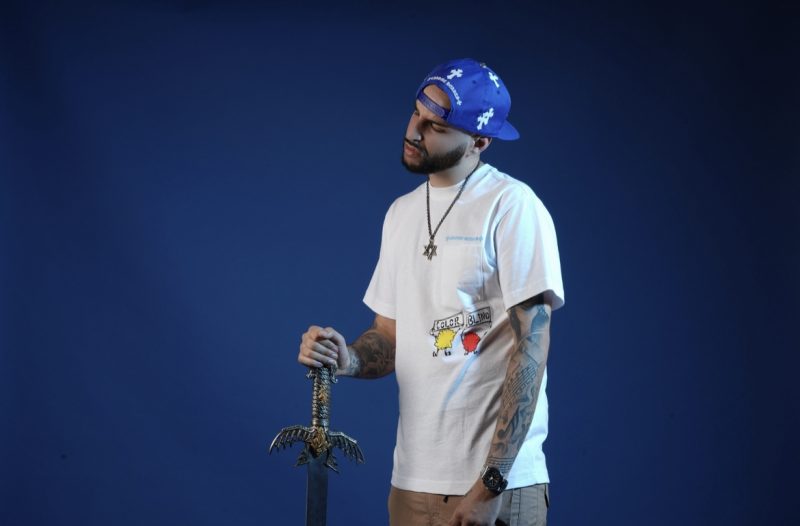 Besides providing entertainment, music also educates, questions, and challenges us on various matters of life and society. Miami-based singer Maor Mo has made it his mission to use his musical talents to positively impact the world. He believes that music brings people closer and helps heal the wounds resulting from life experiences. His latest album is a great example of this.
A combination of relaxing and thought-provoking music, "Same God," questions societal beliefs and prompts you to think beyond your conditioning. The album has a total of ten singles and is set to be released in October.
Painting a picture of a couple madly in love, but their parents oppose the relationship due to differences in their religion, the first song in the album –"Same God," depicts a situation often experienced by people of different cultures. In the song, Maor Mo explains that while everyone has different cultures, traditions, and religions, these differences should never drive people apart. Other songs in the album include Bamboo featuring Talib Kweli, Our Little Hell, Adam and Eve, and These Brands featuring Murs.
According to the singer and songwriter, music is the perfect way to have real-life discussions in a society where people are afraid to be vulnerable and speak their truth.  Social media has some people living life beyond their means in order to fit in or to please others; this is because the image they attempt to portray is that of a perfect person. In real life, no one has it all figured out.
Describing his music as based on reality, Maor Mo shows situations as they exist and addresses real-life challenges. His music is not only empowering but is relatable and inspiring as well.
Maor Mo has been in the music industry for quite some time; however, his first experience with music dates back to when he was just two years old. His parents had a music band, and his mother was a singer. At the time of his birth, his parents were on a band tour across Israel. Having listened to and watched his parents make music, it didn't take him long to realize his love for music. This inspired and motivated him to start composing music. "Music gave me everything", says Maor Mo. When he felt hopeless and lost, music was his shelter and his way of expressing his emotions.
His unique sound coupled with immaculate vibes propelled him to become quite an influence in the overly competitive industry. While his music is R&B, Maor Mo's distinctive style makes his songs memorable and timeless. He is changing the R&B scene one song at a time.
Although it's one of the oldest genres, the buzz around R&B is still potent. With top artists like Maor Mo at the forefront, the future of R&B is dazzling. His album is not only entertaining but is also inspiring. As he continues to impact lives through his music, Maor Mo focuses on creating relatable music that transcends all barriers.