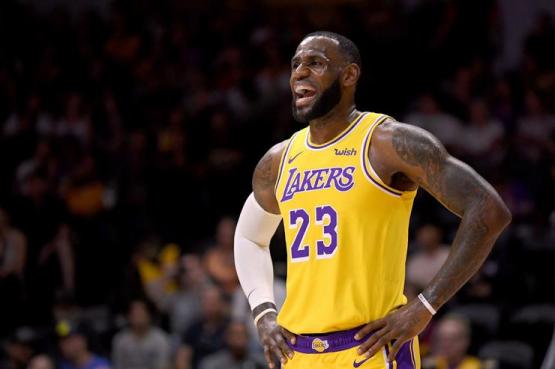 "My 14- and 11-year-olds drink wine. That's how mature they are."
Following Tuesday's Lakers practice, LeBron James spent some time with the media discussing how mature his kids are, and revealed that he shares wine with his sons, 14-year old LeBron James Jr. and 11-year old Bryce.
"I got very mature 14- and 11-year-olds," LeBron said following yesterday's practice. "My 14- and 11-year-olds drink wine. That's how mature they are."

"They'll be driving next week too," he joked.

When asked what kind of wine his kids' like, LeBron responded, "whatever dad's and mom's having. Put it on me, though. Don't put it on mom (Savannah). Put it on dad, put it on dad.''
LeBron, a noted wine connoisseur himself, recently revealed that he gave up wine for two weeks while preparing for his first season with the Lakers which he says, "Made me want wine more."
Yesterday's remarks about sharing wine with his sons came after reporters asked if LeBron had picked up greater awareness of "pop culture" from his younger teammates. "Not really," James replied, explaining that the things his teammates are listening to and watching are the same things his sons are tuned in to.
You can check out LeBron's comments from yesterday's media session in the video embedded below.