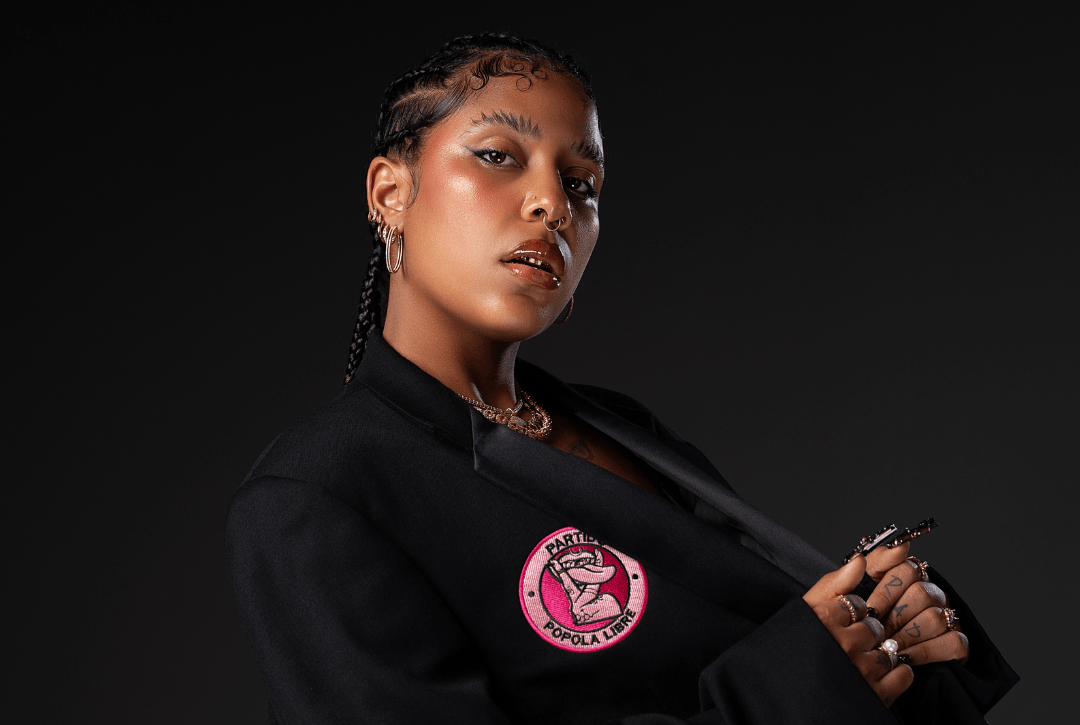 Renowned Latin urban singer Tokischa is inspired once again by the fascinating stories from the neighborhood. This time she embodies the life of her friend Candy in her new single of the same name. Candy is an authentic, risky, irreverent, and liberal girl who loves to live excessively. In the nearly 3-minute dembow track, Tokischa shines like a star with a rush of adrenaline that is reflected in the speed of her rhymes, and through her distinctive voice, which has made her known on a global level.
The single with its explicit verses is an escape from Candy's reality while capturing the stimulation of the senses from that experience. In the masterful audiovisual work directed by Raymi Paulus, Tokischa is shown embodying her friend's personality, from the way she dresses, her hair, and her behavior. Additionally, the colorful music video shows Tokischa in urban scenes exuding energetic strength while enjoying the feeling of freedom and expressing what you feel. The single and music video for "Candy" are available on major digital music platforms. The song is a preview of her highly-anticipated debut album.
Tokischa also performed last Sunday, October 29th at Webster Hall in New York City with a sold-out concert where personalities such as the Mexican actress and singer Litzy were present. This past year, she has released stellar collaborations and put on many artistic performances. During the 2023 Premios Juventud ceremony, Tokischa added to her achievements with the award for "Best Dembow Collaboration" for her single "Delincuente" with Anuel AA and Ñengo Flow. The music video has over 71 million views on YouTube while on Spotify it has amassed more 107 million streams.
She recently closed-out her successful European tour in style after performing at "Lollapalooza Paris", the most important festival in the city. The artist stood out with a show full of strength and sensuality. With a total of six countries, 12 cities, and 15 performances that brought together over 700 thousand people, the singer said goodbye to that continent to kick off the beginning of her tour throughout the major cities of Central America and the United States.
In addition to working on her passion of leaving her own mark on the music scene, Tokischa Altagracia Peralta seeks to be a voice that promotes women's empowerment, inclusion, and breaking down stereotypes. Her career includes collaborations with international figures, including Madonna, Rosalía, Natti Natasha, J Balvin, Ozuna, Eladio Carrión, Anuel, Ñengo Flow, Natanael Cano, and The Martínez Brothers, among others.
Keep Up With Tokischa
Streaming link: https://Tokischa.lnk.to/Candy
Youtube: https://www.youtube.com/watch?v=G2CrYkvfJjA
Instagram: https://www.instagram.com/tokischa.popola/