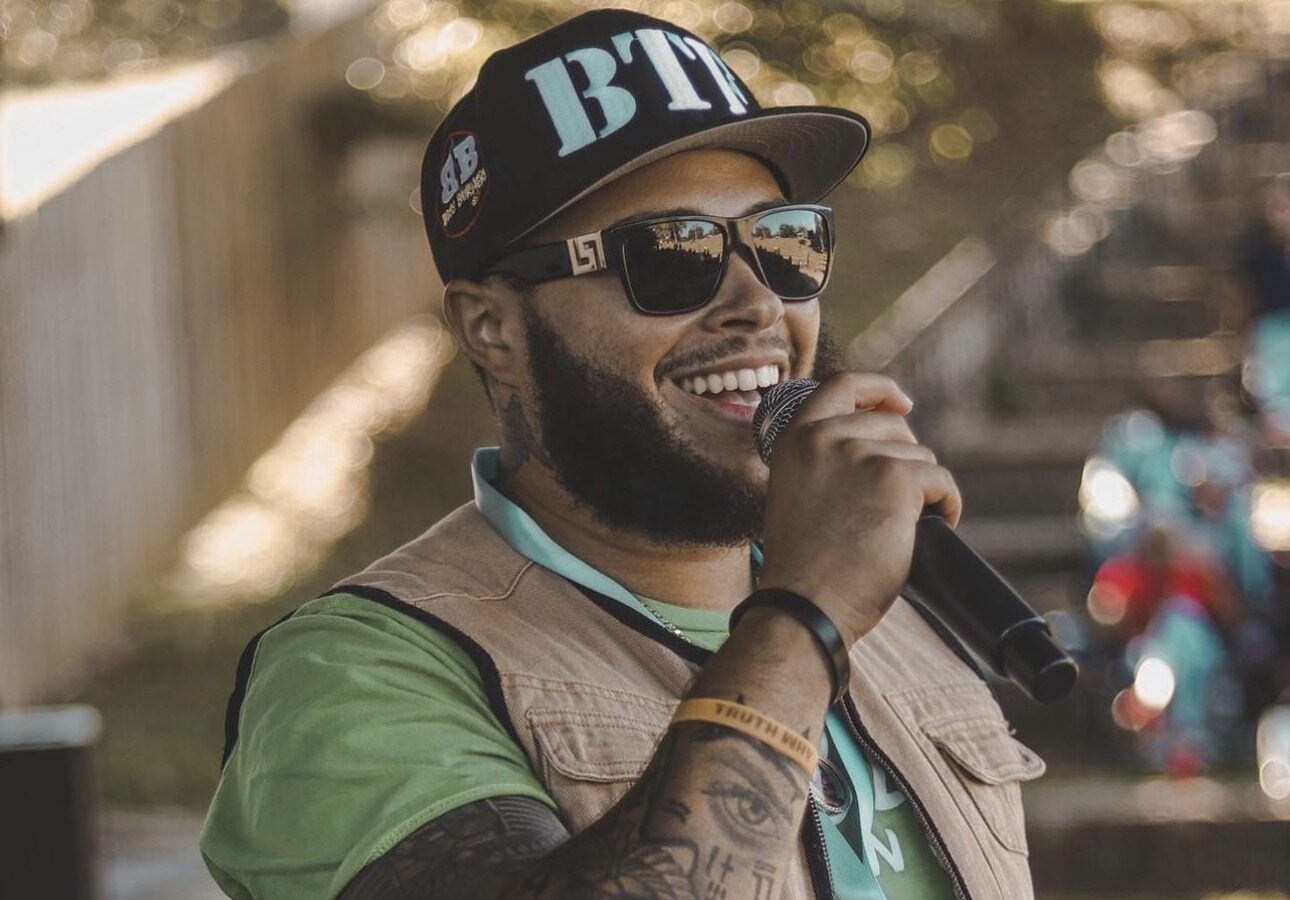 Rising artist TruthWhy, also known as Tyriq Anderson, is making waves in the world of hip-hop with his unique and unorthodox style. Hailing from the small city of Colonial Heights, Virginia, TruthWhy draws inspiration from legends like Guru, Nipsey Hussle, Jay Z, Nas, and his Godfather Krumbsnatcha, the first artist to receive the hip hop quotable in "The Source" magazine as an unsigned artist.
TruthWhy's most recent project, "Cold Conditions," is a testament to his distinctive style and lyrical prowess. His music combines a nostalgic essence with a new-age presence, creating a unique sound that resonates with audiences worldwide. You can follow TruthWhy's musical journey on Instagram at @Truth_Why.
TruthWhy has worked with prominent artists like Ahmed Rodriguez, Maria Davis, Nef, Term, and Chaz King. He has graced the stages of major events and venues, including PowerIsindustry, Mad Wednesdays, MoneyLynnPopUp, and Majorstage BK. His talent has earned him accolades such as over 1,000,000 streams independently on his debut album "RISEN" and 1,900 streams in 24 hours for his first single, "Race Car," as an unknown artist on Spotify.
In addition to his musical journey, TruthWhy is a co-owner of the record label BlackTieLaFamilia, working alongside his father, BigTyriq. He is also a partner and ambassador for his whiskey, 6ixty Peach, and a co-owner of the cigar brand Boss Burners. TruthWhy's dedication to his craft and his entrepreneurial spirit are truly commendable.
TruthWhy lives by the motto, "The greatest gift is your present moment." He believes in the power of the now and the importance of seizing every opportunity to make a positive impact. To learn more about TruthWhy, check out his interview and press links, including "The Source TruthWhy Releases 'RISEN' Project". You can also find his music on platforms like Dj Enuff, HipHop Weekly, itsbizkitt, and Spotlight on Industry Rules magazine with Styles P.
For more of TruthWhy, be sure to follow him on Instagram @Truth_Why and subscribe, like, and share his Youtube channel, @TruthWhy9023 For inquiries contact management at: [email protected]