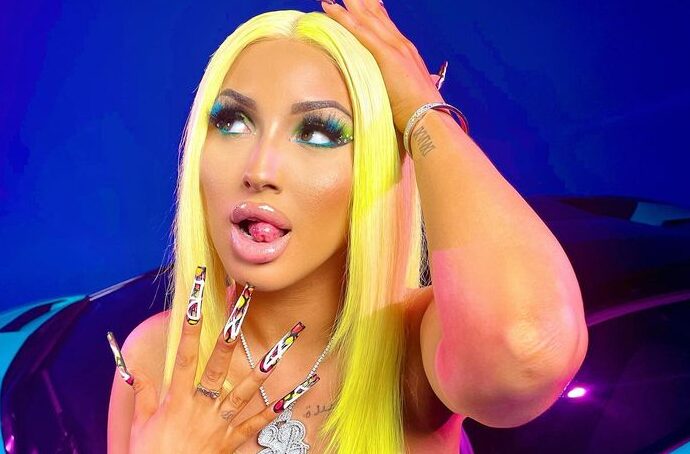 Lady SB, the up-and-coming hip hop artist, has been making waves in the  industry with her unique sound and undeniable talent. After a year since her last  release, "Lambchop," Lady SB has teased fans with a snippet of new music on  Instagram. The track is produced by American record producer Lex Luger, who  has worked with some of the biggest names in hip hop, including Kanye West,  Jay-Z, Rick Ross, Wiz Khalifa, Big Sean, Wale, Fabolous, Juicy J, Snoop Dogg,  and 2 Chainz. Luger co-signs Lady SB to be the "Baddest Bitch Alive".
In the snippet, Lady SB is seen at Abstract Studios, wearing thigh-high platform  boots, white short shorts, and an over-the-shoulder cut-off pink top with pink off white glasses. She is seen from the back, showing off her assets while  performing a portion of the song. "I got 10 hittas saying I'm the Baddest Bitch  Alive," she declares.
View this post on Instagram
Lady SB's fans are eagerly anticipating the full release of the new record, and  with Lex Luger producing, expectations are high. Luger is known for his  exceptional production skills, and Lady SB's unique style promises to make for a  captivating combination.
We can't wait to hear what the "Baddest Bitch Alive" has in store for us. Stay  tuned for the full release, and prepare to be blown away by Lady SB's talent and  artistry.
Instagram: https://www.instagram.com/itsladysb/