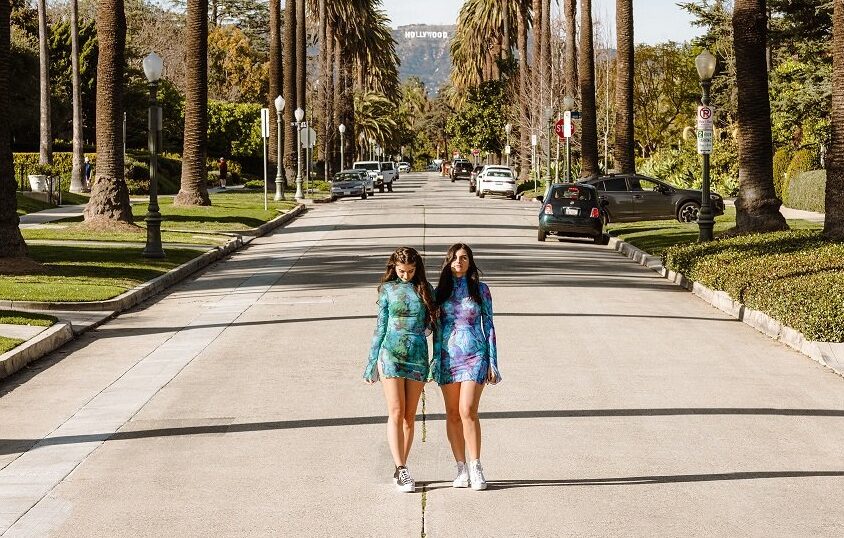 Lorène & Marine are talented singers-songwriters from France. They've been shaping their unique sound for many years, releasing songs on every music platform since 2019. Their constant collaborations with producers and engineers based in France, Canada, and the United States allow the two artists to propose different sounds and new experiences at each release, always keeping their uniqueness with pitch-perfect harmonies and bilingual lyrics.
Their music is a blend of different styles which incorporate contemporary pop and EDM sounds. The lyrics are pieces of their lives and retrace with honest words and infectious melodies their own experiences, from leaving their hometown to chase their dreams, to overcoming challenges on their music journey.
Marine writes meaningful stories that always feel close to your hearts. Lorène has a gift to find melodies that make every song unforgettable. And once you hear their next single, you will certainly not forget it!
The sisters collaborated with producer and engineer Daniel Escobar (Karol G, Flo Rida, Marc Anthony…) last year for their song 'Step by Step' already out on every music platform. They fused their talents once again to create 'Remember', a catchy and energetic dance song that will be released Friday 3/17 and that will definitely make you move. You can trust Daniel when he says 'Remember' is "the perfect song to have in your playlist this summer!"
The twins found their purpose in making music and they aspire to inspire people to go for their own dreams. They hope to bring the listeners as much joy as they feel, creating and sharing their songs.
Their music is a promise for a bright future, and we are looking forward for more L Y S beautiful art!
Follow Lorène and Marine online:
Spotify, Deezer, Apple Music: L Y S
IG @lysmusic_off
TikTok @lysmusic_off