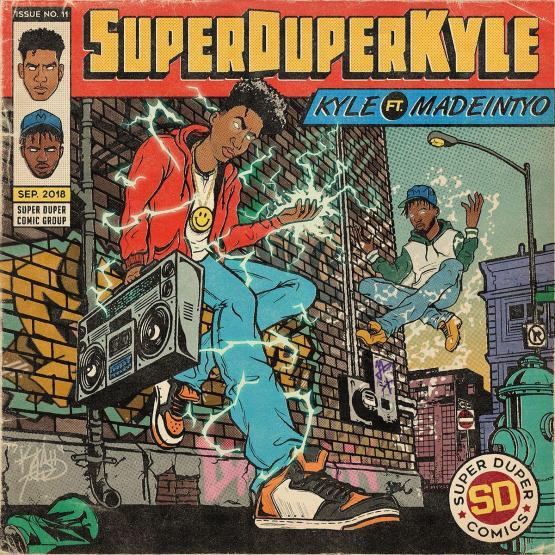 Kyle Ft Madeinty SUPERDUPERKYLE Stream
Kyle Ft Madeinty SUPERDUPERKYLE Stream – Coming off the success of his latest single with Wz Khalifa "Moment," Kyle decides to return to the scene today and share a new single with Madeintyo called "SuperDuperKyle" which is named after the West Coast rapper & his social media accounts.
Over production from hitmaker Ronny J, Kyle delivers a innocent & braggadocios record that finds him flexing about being famous for a while & having his niggas paid. He also mentions hearing other rappers talking shit, but he's not about beefing or bring others down in his music, despite it being such a trend these days.
Prior to the song's release, Kyle addressed his thoughts on rap feuds & says that's not him. "I know y'all wish I was more controversial, but I don't plan on talking shit about people or saying/doing wild shit to promote myself.
I just wanna make hot music and be a good person," he wrote, and this song is a perfect example of that. No word yet as for where this will end up, but hopefully there's more on the way. Kyle Ft Madeinty SUPERDUPERKYLE Stream
With Madeintyo adding his sauce, take a listen to the new collab and let us know what you think. Record available on iTunes.