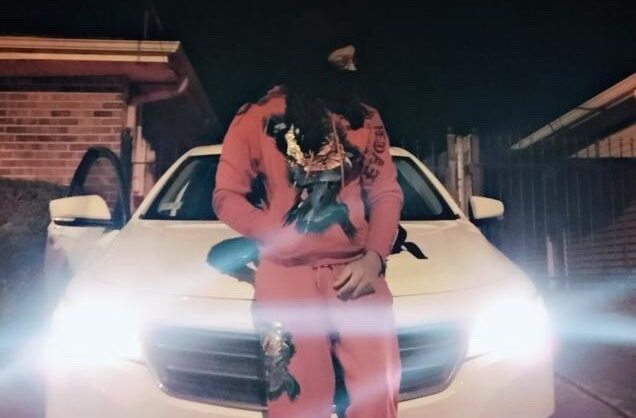 Kxng Anon, hailing from the vibrant city of New Orleans, Louisiana, is making waves in the music industry with his unique blend of talent, dedication, and a dream to achieve financial freedom while sharing his art with the world.
Growing up, Kxng Anon was exposed to the world of music early in life, thanks to his father, who was a producer. Witnessing his dad collaborate with New Orleans rappers and create beats left an indelible mark on young Kxng. He found himself drawn to the entire process, captivated by the magic of music creation.
As a child, Kxng Anon began crafting his own rhymes alongside his cousin and sister. However, as time passed, they moved on from their musical pursuits, while Kxng Anon's passion only grew stronger. For him, writing and performing rap was not just a hobby; it became a form of therapy and a means of expressing his innermost thoughts and feelings.
In March 2021, Kxng Anon made a pivotal decision to take his music career to the next level. Armed with just an iPad and a burning desire to succeed, he began recording and uploading his tracks to SoundCloud. With a steep learning curve, he mastered the basics of recording and producing, steadily refining his sound, style, and abilities.
Fast forward to November 2023, and Kxng Anon's journey has been nothing short of impressive. He has released three albums, five EPs, and a plethora of singles, with a commitment to drop a new single on the last Friday of every month. His dedication to creating and collaborating has led him to work with artists from around the globe, including Germany, Canada, India, and more. The result? Over 400,000 all-time streams across various music platforms, a testament to his growing popularity and expanding fan base.
However, Kxng Anon's ambitions extend beyond just music. He envisions himself as a multi-millionaire entrepreneur and entertainer in five years. His primary goal is financial freedom, allowing him to lead the life he desires and provide for his family and friends. His dream is to inspire others to pursue their passions, live their best lives, and show that with determination, creativity, and hard work, one can achieve their wildest dreams.
Kxng Anon's story is a testament to the power of perseverance and following one's true calling. With his dedication to perfecting his craft and his unwavering commitment to financial freedom, Kxng Anon is on a journey to both artistic excellence and a life filled with limitless possibilities.