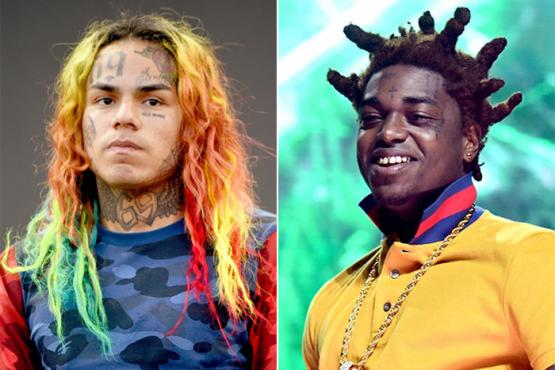 Kodak Black And 6ix9ine Have Ignited A New Beef.
During an Instagram Live session, the "Tunnel Vision" MC responded to a commenter who said that 6ix9ine was better than him. "Ain't nobody better than me.
Fuckyoutalkinbout?" he said before referencing Tekashi, who is facing prison time. "These ni**as scared to go to jail. … Ain't nobody in the streets better than me 'cause I keep it real."
https://www.instagram.com/p/Boe8JJFlClV/?utm_source=ig_embed
It didn't take long before 6ix9ine fired back, writing "Kodak Black Suck My Dick" on his Instagram page before deleting it.
He also delivered a message to his rivals who want smoke. "Stop telling me not to beef with ni**as," he said. "I got a song coming out Friday. I don't want beef with nobody. But stop putting my name in ni**as' mouths 'cause ni**as don't wanna beef with me."
And in true 6ix9ine fashion, he took the opportunity to plug his new single "Stoopid" that drops Friday.