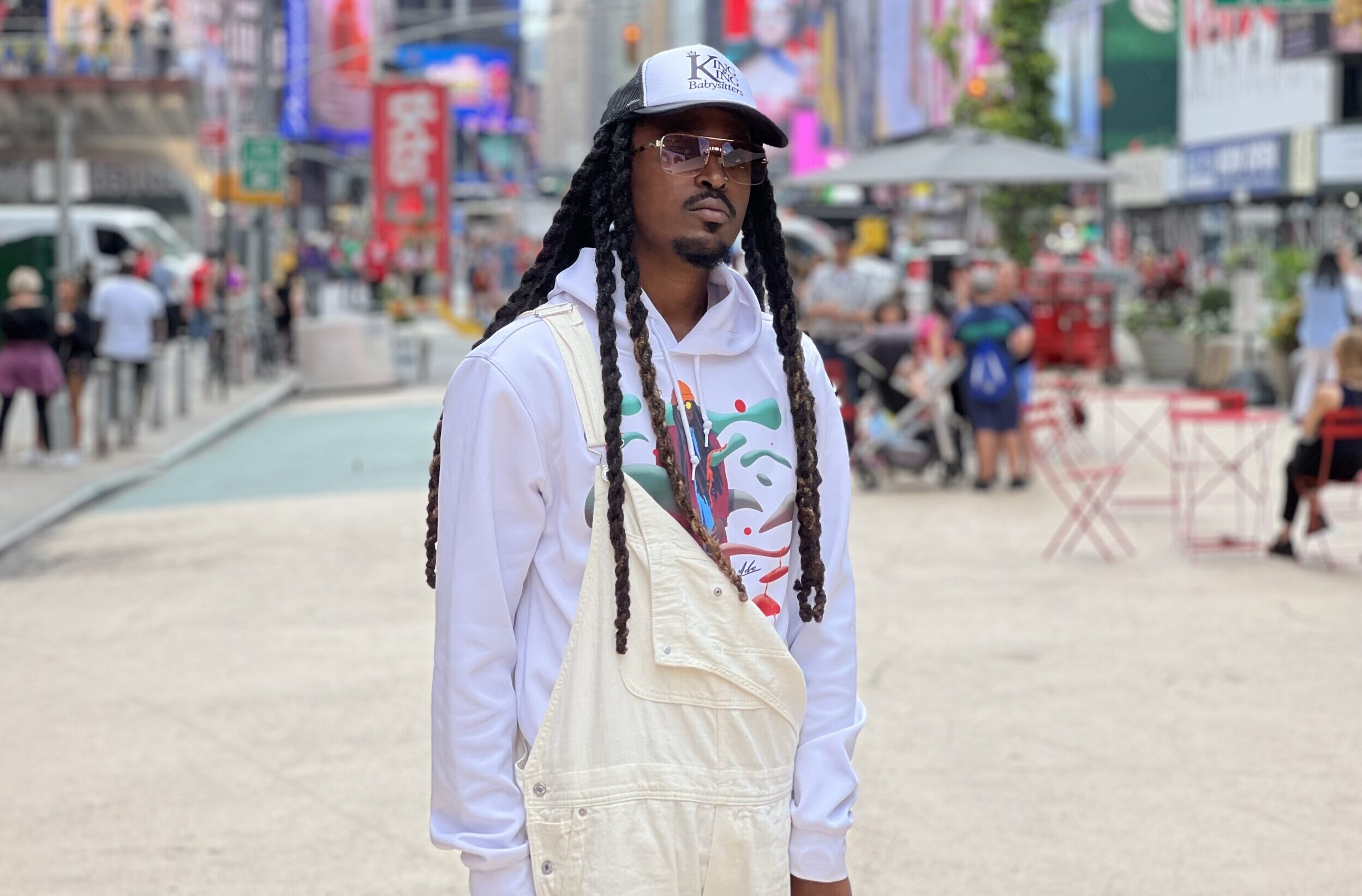 King Jai is back with his third single since August this year, showing off his ability to unleash eclectic good vibes into the world at an unfathomable pace. 'Silver Spoon' continues to capture the inspirational atmosphere and high-octane attitude that makes the King's music appealing. Each verse showcases his flow, something that feels conversational and personal whilst still maintaining a performative swagger through his optimistic lyricism.
Jai adds, "Silver Spoon is for all the people who didn't grow up with one!"
The beat, produced by MODIGGIDY and IGOTCHABROTHER, is as bouncy as you would expect. Wooden sounding synths echo out an infectious melody whilst a thick kick, dynamic hats and tight snare take hold of the rhythm.
King Jai has made a name for himself in the city of Atlanta as 'the hardest working rapper in the game', becoming known for walking miles through the city with a self-made backlit billboard that promotes his creative outlets. Originally from Birmingham, Alabama, Jai creates a unique style of music that he calls hi-vibrational hood music (HI-VI). Through this, he represents the feelings and vibes of hood music, adding in a more positive and motivational flow and melody.
In addition to his rap career, King Jai is a producer, writer, actor, model and podcast host. Aside from this, the multi-faceted creator impacts his clients' lives daily as a barber. Constantly focusing on how to move his skill sets forward, his incessant worth ethic is helping him to master the craft, building an audience and portfolio as he does so.