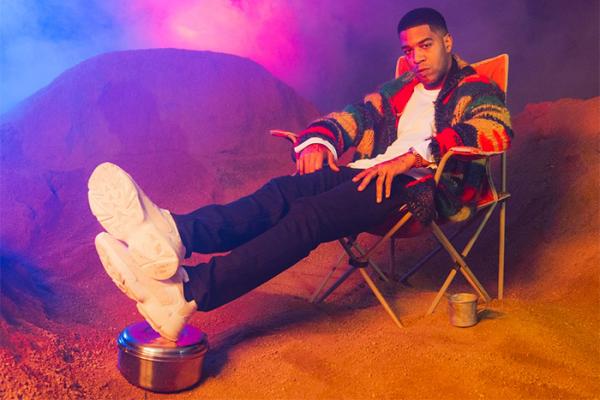 Kid Cudi has seen the light.
In a new interview with GQ, the 34-year-old rapper opens up about overcoming his battle with depression, which led him to rehab in October 2016.
He admits that he contemplated suicide after reading cruel comments online. "I was thinking of ways to do it. It scared me straight," he says. "What scared me was that my mind was willing to go there. After all these years."
But he was able to turn the darkness into light. "I'm not battling any demons right now. Thank God," he says.
In June, he and Kanye West released their collaborative album Kids See Ghosts. "I chose to write the light," he tells the magazine. "Me and Kanye both agreed that we wanted to create a spiritual album. I know kids are used to hearing me talk about darkness, but I'm living in the light now."
During the interview, Cudi also discusses his 2016 album, Passion, Pain & Demon Slayin', which featured the Pharrell-produced tracks "Surfin'," "Flight at First Sight / Advanced," and "By Design." The album was a commercial disappointment, debuting at No. 11 on the Billboard 200 with 49,000 units, and Cudi has his doubts that Pharrell will want to collaborate again.
"I don't know if Pharrell will work with me again, because those songs didn't do what they were supposed to do," he says. "The label didn't do the right thing."
Cudi and Kanye, aka Kids See Ghosts, will headline Tyler, the Creator's seventh annual Camp Flog Gnaw Carnival on Nov. 10-11 on the Dodger Stadium grounds in Los Angeles.
You can also expect more music from Cudder in the near future. Following recent collaborations with Travis Scott and Quavo, he revealed that he's planning a new album for 2019.
I just started the new album! Taking my time w it tho but im thinkin next year sometime? Would that be cool? Huh? Tell me? Would that be ok? https://t.co/ey99RoP5qv

— The Chosen One (@KidCudi) October 23, 2018
In the meantime, he hinted at more collaborations to come. "Got some tasty features comin out soon in the meantime," he tweeted.
Got some tasty features comin out soon in the meantime

— The Chosen One (@KidCudi) October 23, 2018