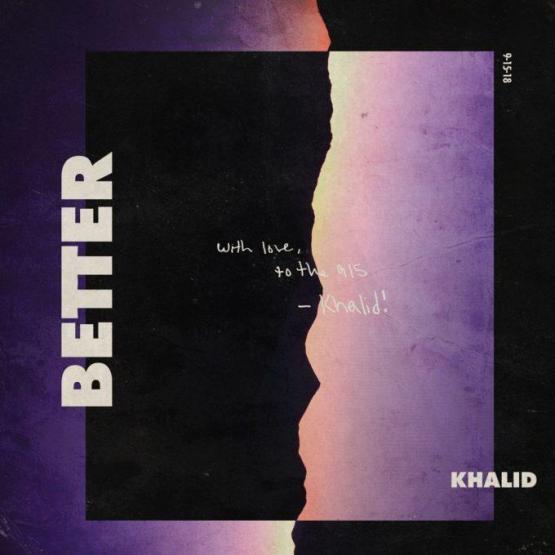 Khalid Better Stream
Khalid Better Stream – Khalid drops his new single "Better" leading up to sophomore LP. New Khalid has arrived. The R&B revisionist is here to prove his freshman outing was more than a lucky strike.
His first LP garnered an impressive tally of five Grammy noms, positioning him front and center in the conversation of modern r&b, with the potential to overstretch those boundaries.
His new single "Better" communicates the delayed effect of Khalid performs his song in the dead of night, through a muted-foggy production affectation. Khalid Better Mp3
Khalid's modus operandi as always is a pop-friendly variant of r&b which stresses the finer details of post-production. You shouldn't expect anything less.
The producer he worked with on "Better," Charlie Handsome, has worked with Kanye West, Drake, Post Malone, Ariana Grande, Travis Scott, Chance the Rapper, Mac Miller, Kodak Black, Lil Uzi Vert, and the list goes on..
The artwork for the single is a homage to his home state of Texas. Notice how the horizon conquers both the sky and the apex figure of a rotated Mountain range in El Paso, Texas. Act like you knew, it's okay. Hit us with your thoughts.