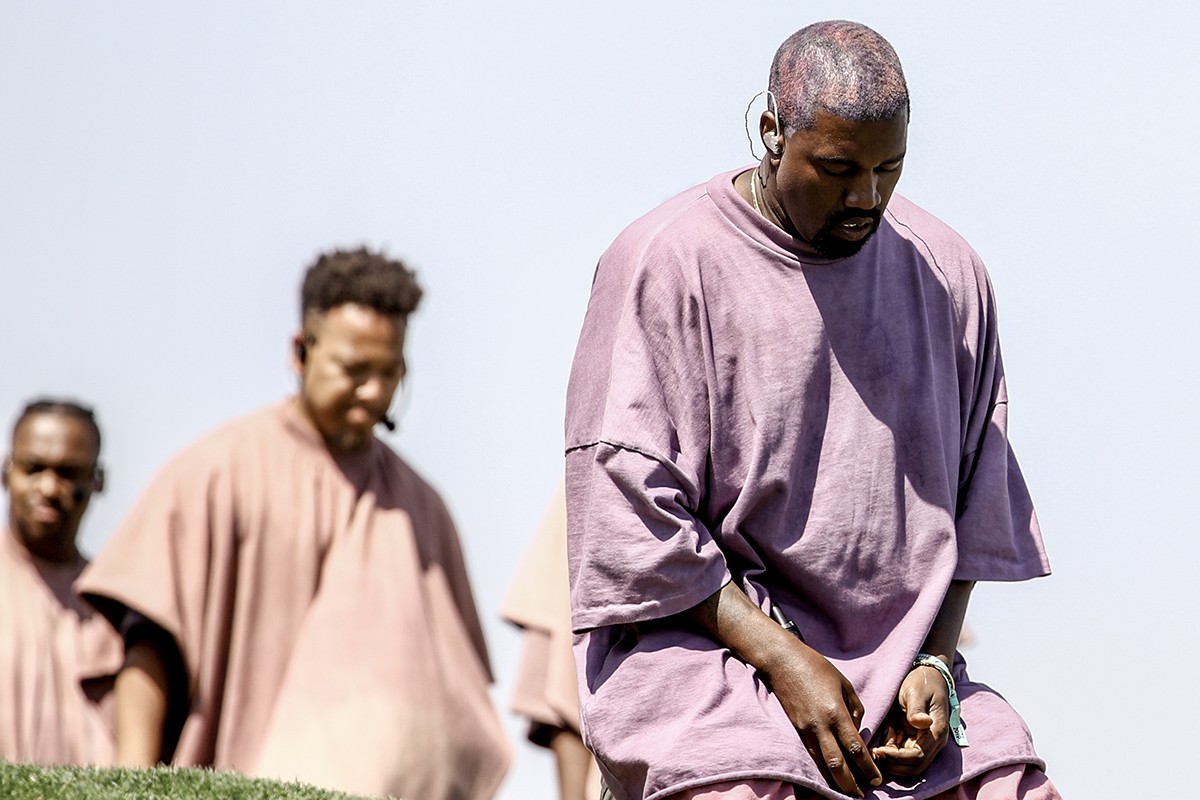 Yesterday, Kanye West held a Jesus Is King listening at George Washington University, where he reportedly told fans that his long-awaited album is slated to arrive on October 25.
West reportedly told the audience that the album was delayed because he was "making it better for y'all." While no video of of that moment from the event has surfaced as of yet, various attendees have confirmed the announcement on twitter.
'Jesus Is King' sounds amazing! Kanye said the album is TENTATIVELY dropping on October 25.

As of yesterday, he was still working on new music, which sounds amazing. The IMAX film was very moving. He also read us scriptures.

Mark 1:15 is his favorite scripture. pic.twitter.com/0zxLtdilO1

— Kanye invented Gospel albums. (@yoyotrav) October 12, 2019
I can confirm all of this is true. I was there. It was beautiful! https://t.co/6FEncVdvdv

— Groovy T (@the_eastt) October 12, 2019
Jesus Is King by Kanye West

Album and IMAX Movie both dropping October 25th

via Kanye at Washington DC listening party

— V-ROB🎃 (@vrob330) October 12, 2019
Despite the false alarms, the Oct. 25 drop date sounds plausible as it coincides with the release of West's IMAX film, also titled Jesus Is King, which will bring his famous Sunday Service to theatergoers. Attendees of Saturday's event were able to see an advanced screening of the film.
Jesus Is King was originally scheduled for a September 27 release date but has since been delayed indefinitely due to his constant "tweaking." Stay tuned to see if West really does release the album this time around.