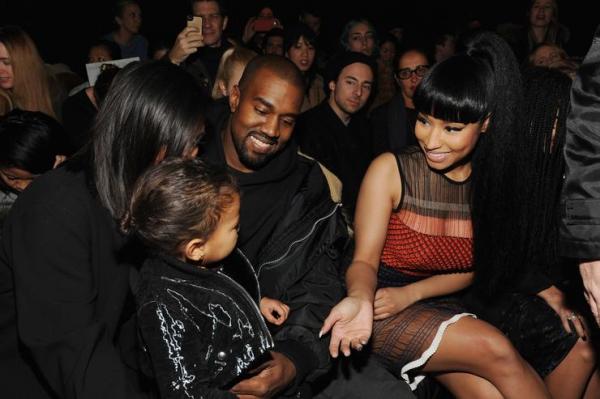 Kanye West Enlists Nicki Minaj For Yandhi Collaboration
Kanye West's Yandhi drops in one month. While Ye is still recording the album, he did offer a few more details on what fans can expect from the highly-anticipated project.
During an interview with TMZ on set of Teyana Taylor's "We Got Love" video earlier this month, Ye revealed two of the featured guests including Ty Dolla $ign and Nicki Minaj.
The Queen appears on a song about body shaming. "It's a Ye concept but I'ma say it to y'all right now. I'm taking two stigmas at once because I love taking stigmas and flipping 'em to a positive—negative energy to a positive," he told TMZ via HHNM.
"One of the stigmas is that men, the more people we sleep with, the higher our score goes," he continued. "With a woman, the more people they sleep with, people consider that the lower their scores goes."
The topic of plastic surgery will also be addressed. "I'ma say some wild shit right now," said Ye before stopping short of revealing the entire concept.
This would not be the first collaboration between Kanye and Nicki. The two famously worked together on "Monster" and Nicki's voice also appears at the end of "Violent Crimes" off June's ye.
Kanye was recently in Africa recording Yandhi, which was originally due Sept. 29. The album is now slated for release on Black Friday, Nov. 23. He previously revealed that the project would include appearances from XXXTentacion, 6ix9ine, and Lil Pump ("I Love It").