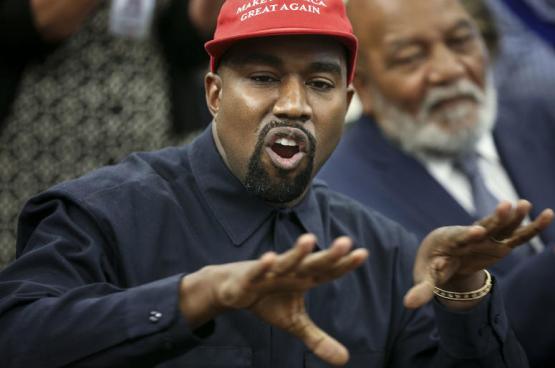 Kanye West dances his way into finding his roots.
Kanye West has landed in the motherland in search of inspiration for his upcoming album. The artist had revealed his intentions in a lengthy interview concerning his plans to visit Africa.
He claimed his desire to "grab the soil" for greater understanding of the continent while being completely free of his medication. He has since stepped foot in a resort in Botswana accompanied by his wife and kids. Ye's musical journey as "Alien Ye" has already begun, according to the latest clip of the rapper.
A video of Yeezy dancing to an African tune has been circulating. The rapper got down to "Immediately," a song by the famous Mystro and Wizkid. These artists are considered to be some of the most popular in Africa and the song of choice has been named as one of Nigeria's summer anthems this year. Check out Kanye's bouncy dance moves below.
The track was clearly to Kanye's liking, as he was filmed dancing to the track with much enthusiasm. Time will tell how this genre of music will affect Ye's next release. Perhaps a collaboration with the bop's artists is being considered. Check out the full track below and let us know what y'all think.
https://youtu.be/TAuRCMsOMPA