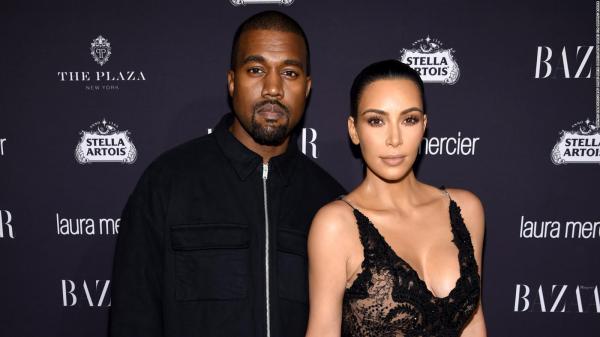 Kanye West And Kim Kardashian Given New African Names By "Dictator" In Uganda
Kanye West is on a quest to find renewed musical inspiration in the motherland. The rapper brought his wife, Kim Kardashian, and their kids along for the ride. Although the creative juices have already starting seeping into Ye's chakras, the entertainer felt the need to add politics to his African journey.
Kanye and Kim were pictured meeting with the president of Uganda. While the country's leader, Yoweri Museveni, thanked them for the "fruitful discussion," many social media users have criticized the event before they even caught wind of the leader's giving them new African names.
The meeting apparently went so well that the president baptized the married couple with African monikers. It has been reported that Kanye and Kim were given the names Kanyesigye and Kemigisha respectively.
Angella Abushedde of the Presidential Press Unit in Uganda shared the news with enthusiasm.
https://twitter.com/a_angellav/status/1051839631057186816
Social media users are calling the celebrities out for their supposed ignorance. According to the critics, the fact that Museveni is known to allow the active persecution of the nation's LGBT community, in addition to contributing to other civil rights issues, should have been reason enough for the couple to shy away from the meeting. The leader is also said to have imprisoned and tortured political figures who opposed his agenda.
One user tweeted, "it seems to me like Kanye is obsessed with siding with our oppressors. Trump is honestly trash and that's his superhero. Museveni is a literal dictator and he's gifting him with sneakers."