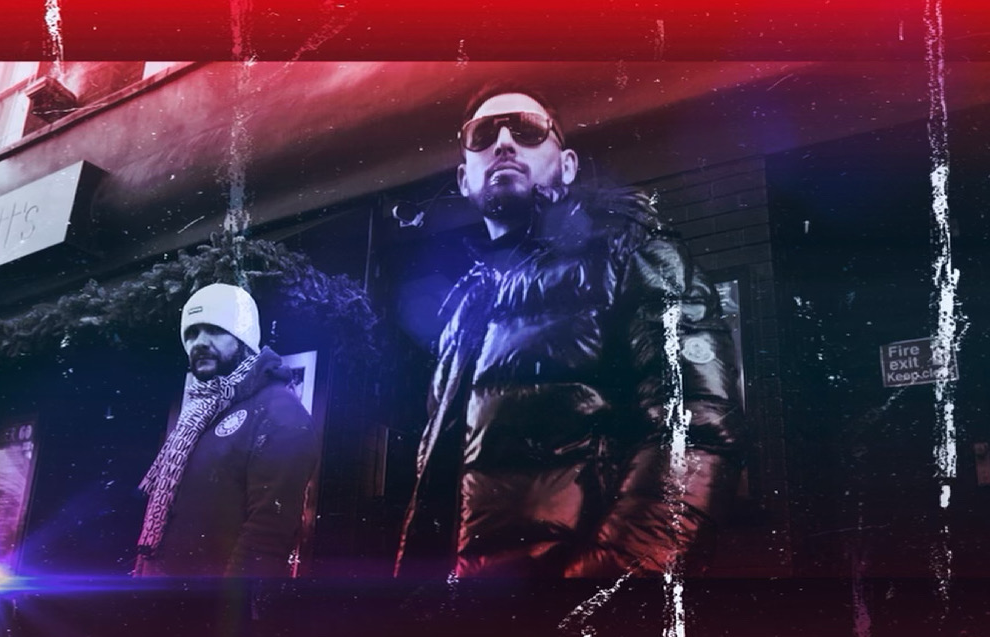 Apr 23, 2021, 08:41am EST — Making a stand in support of the creative industries, 'Hurricane Season' is the defiant new single from Kalima and Harry Shotta. With powerful visuals shot outside iconic London music venues featuring some of the protests in response to the UK government's treatment of the arts, 'Hurricane Season' is a powerful track with a no quit attitude.
Heavy hitting lyrics to go along with the striking visuals, Harry Shotta and Kalima call out the UK government for their lack of support and understanding during this pandemic which has led to many in the industry struggling to survive. 'Hurricane Season' reminds us of the importance of the creative industries and reminds us to fight for what we love.
"I want them to understand how important the arts are to society at large. We need to be supported in terms of venues, artists, the sound engineers and everyone behind the scenes who have been unable to work throughout the pandemic. I also want them to know that we are viable and that we will return."
Kent based rapper Kalima has been making waves with his fervent lyrics and sparkling melodies that expose a creative sound full of poetic lyricism and emotion. The rapper also runs Vibe Central Studios alongside Driscoll and Alanna Payne. As well as developing his own performance and musical style, Kalima has been devoting his energies into building opportunities and spaces for local talent in his area and around the UK.
Harry Shotta is a multi award winning artist & is recognised as one of the most versatile MC's in the UK.
 Having racked up some impressive streaming stats on Spotify, Harry Shotta is setting his sights on bigger and more experimental projects. He has teamed up with Rob Morgan to create an immersive new video, promising to take us on a futuristic ride as Harry explores the nature of action and consequence.
Connect with Kalima on social media for updates on new music, videos, and more; @Kalima_uncut