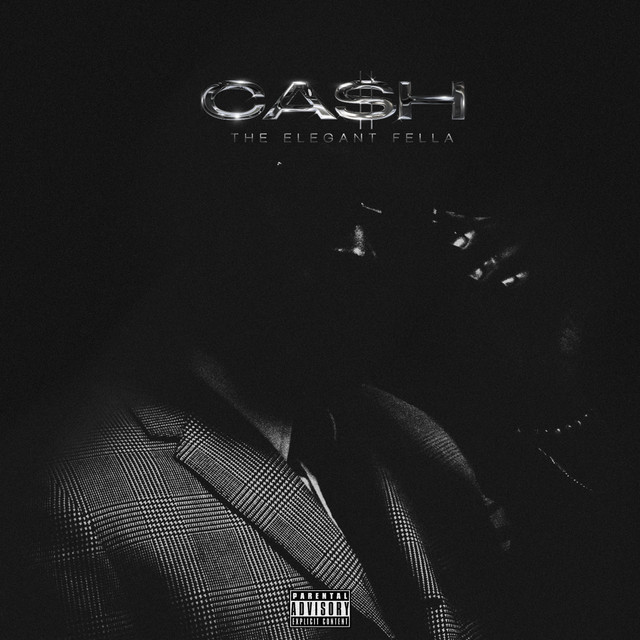 Brooklyn, NY (December 1, 2021) – Continuing to bet on himself and mastering his skill as an artist, Kai Ca$h delivers his final project of the year; Ca$h: The Elegant Fella. In today's rap music, "bars" aren't really catered to as much; unless it's coming from a Cole, Drake, Kendrick Lamar, and artists of that caliber. As a young emcee coming up in the game, Kai is putting his skill to the test to show and prove he not only makes hit records, but he too can step with the giants! This project captures the Brooklyn rapper fully embracing his alter-ego (The Elegant Fella) as a true spitter and doing so with such elegance. With features from Niko Brim, K. Wales, and Domani; this bar driven project will not only captivate listeners but will prove why Kai Ca$hcan't be compared to the rest!
"The Elegant Fella" is my alter ego so this project is where I step into that bag & give off elegance with the music. This project is bar driven so expect a lot of them lines from me. It's a brief description of who the elegant fella is but it ain't him entirely, if you get what I'm saying. The inspiration behind this project is me embracing that side unapologetically. I don't think I've ever fully given him the time to shine so this is the intro to homie. I want listeners to understand that bars are still important, elegance is still a necessity & that I'm really one of a kind lol .. dead*ss though" – Kai Ca$h
Earlier this year, Kai Ca$h set the tone for himself as an artist with the release of his 711 EP. The project marked the introduction to a new era of Kai Ca$h. An era based solely on taking chances, not letting fear hold him back, and staying true to who he is. Ca$h has the charisma and hustle that stems from his upbringing in Brooklyn to entice any person to gravitate towards him. Yet, his lyrical creativity is what keeps listeners intrigued and continues to set him apart from many, making Kai Ca$h a household name.
Being born into Bad Boy/Junior Mafia royalty, Kai Ca$h is no stranger to the essence of Hip-Hop. Over time, Kai Ca$h has received support from rap icons Diddy, Jay-Z, Lil Kim, Fabolous, and Jadakiss. He has also collaborated with artists such as Chris Brown, King Combs, 03 Greedo, as well as Pusha T.
Be sure to connect with Kai Ca$h and sign up for his exclusive email list for updates on new music releases, videos, performances, and more via www.kaicash.com