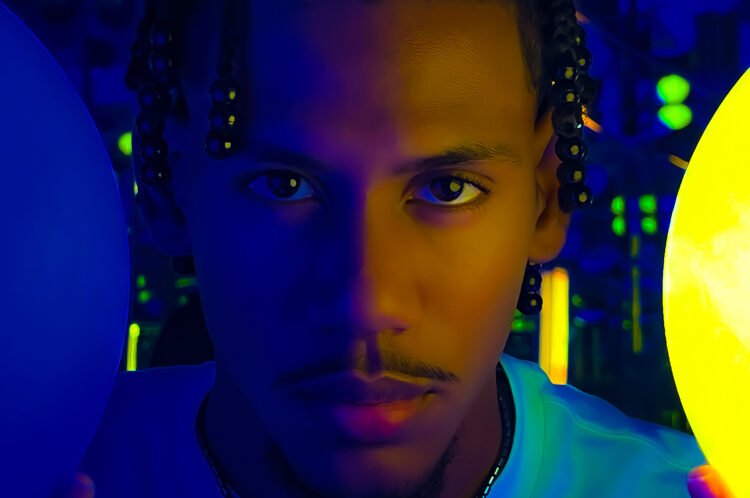 Emerging rapper K-Xayyy opens his heart to listeners with his new track 'Hood Confessions'. Inspired by the tragic effects of gun violence, this rapper was so moved by his emotions that he wrote the lyrics and beat in the space of just four hours. K-Xayyy opens up about the reality that many of his peers face in his neighbourhood, with many people from his childhood either ending up dead or in jail.
'Hood Confessions' is a song that tries to enlighten rap listeners to the reality of the life they idolise: "One of the first feeling of holding a gun is a false sense of Security, but when it actually comes down to use it , it is just terror. No one can fully move on knowing that they took the life of another human being". After the rapper wrote this song, he realised that he'd been crying as he recalled the suffering he's seen. With his mesmerising voice, gripping storytelling and unique spin on rap, K-Xayyy proves he has a lot to offer the rap game.
K-Xayyy was born and raised in Haiti, but later moved to the U.S in 2017. Early on in life, he took on music with open arms, and was playing flute, guitar, keyboard and clarinet by the age of nine. It was after the 2010 Haiti earthquake when he began his pursuit of poetry and enjoying his progression of his storytelling. Since then, he has taken notes from his favourite rappers (listed below)  leaving him with a well-rounded approach to hip hop.
He recalls his most notable moment of his career being his performance at a showcase hosted by 'Royalty and Respect Management'. It was then when he realised the power of his music, his words managed to capture everybody in the room. K-Xayyy lives by the famous Bob Marley quote "one good thing about music, when it hits you, you feel no pain". This rapper has a talent and approach to music that deserves more recognition, and there's no doubt he's on the rise to that success.
Support K-Xayyy on Social Media
Instagram: https://www.instagram.com/iamkxayyy509/
Facebook: https://www.facebook.com/profile.php?id=100067651813544