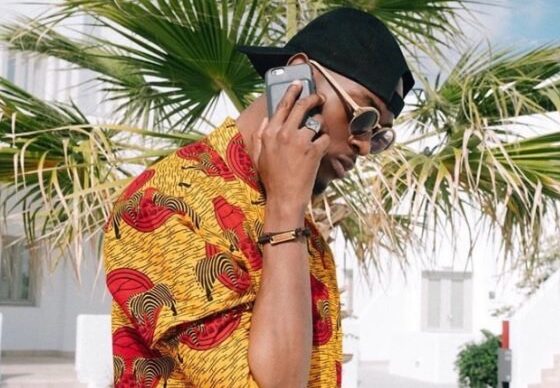 Lagos, Nigeria – Named the Future "prodigy of the music industry," K.Umēh is a well-respected international artist working between Nigeria, the United States, and the United Kingdom.
He writes his own songs, expressing his new generational sound through his purposeful lyrics and melodies, his work culminating as a catalyst towards revolutionary progression.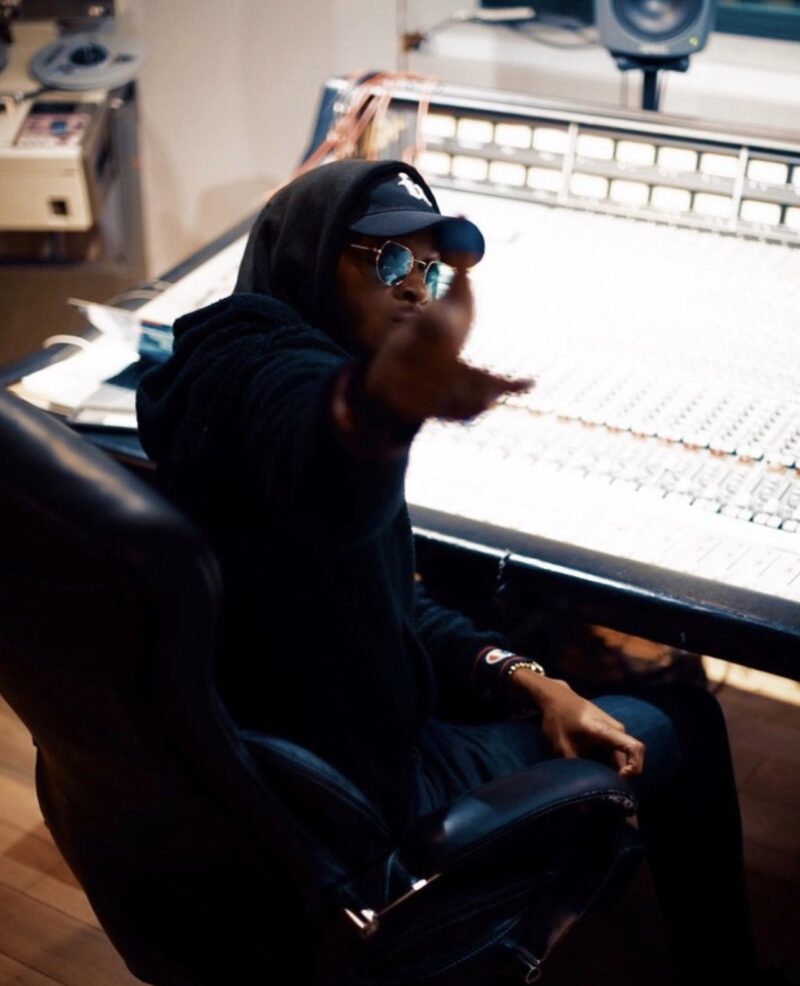 Raised in Elk Grove, California, the rapper / frequency whose full name is Kenny Obinna Umeh has released a couple of projects ( Sons Of God, Sons Of God 2 ) and quickly taken the music world by storm, through a collaboration of a unique mix of genres.
K.UMĒH, the celebrated sound sensation, is thrilled to announce the upcoming release of his brand-new album "Dimensions", set to hit the music scene late 2023. With his unique fusion of traditional Afro sounds and contemporary Hip Hop, Added with rap and harmonic melodies, K.Umeh continues to captivate audiences worldwide, making this album one of the most highly anticipated releases of the year.
Having gained critical acclaim and a dedicated fan base with his previous projects, and returning home to live and plant seeds in Nigeria in 2017. K.Umeh has solidified his position as a trailblazer in the Afrobeat genre for the future. K.Umeh has previously released afro beat records to introduce his afro sound, but this will be his first full album.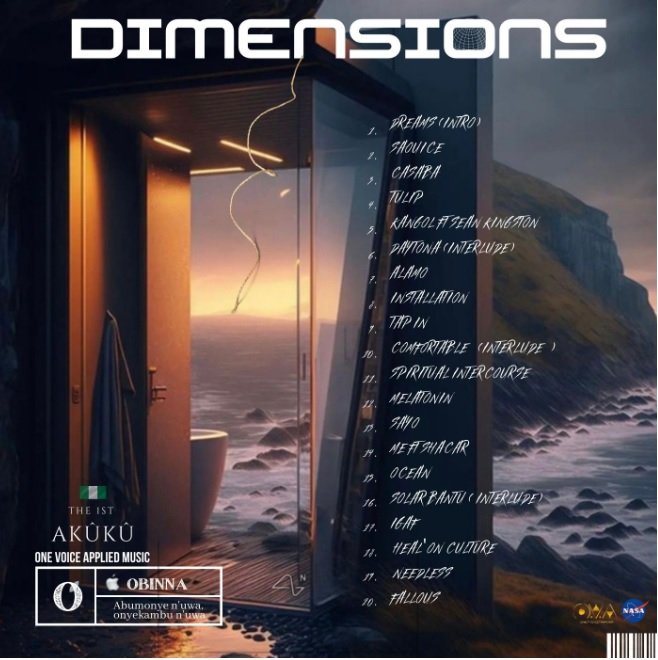 His sound is new, unique, and does not compare to any afrobeat artists existing to date, showcasing his exceptional talent and versatility, this album promises to be a testament to his evolution as an artist and an ode to the rich cultural heritage of Afrobeat Music.
The audience can expect an electrifying and immersive musical experience. K.Umeh's devotion to crafting infectious melodies, rhythmic grooves, and thought-provoking lyrics ensures that listeners will be taken on a captivating journey from start to finish. The forthcoming album combines elements of Afrobeat, Hip Hop, Drill, and R&B with modern production techniques, resulting in a VIBRATION that is both nostalgic and contemporary.
This 20-22 track album from K.Umēh releasing this year is showcasing a bit of K.Umēh's lyricism, delivery, concept creation, emotional connection to the universe, and the reason why they are saying he is on path to be one of the greatest artists of all time. As he calls his new sound of music "God's Perspective Through Sound" with songs on the project by the name of Tulip, Needless, Casaba, & Installation combining features from Sean Kingston & upcoming artist Shacar. K.Umeh also has production from Nim Sly, Dee Aye, and Davido's producers on the album.
Obinna works in hip-hop, r&b, soul, rap, and pop, and makes it aware that everything he has released up to this date has been self-written. He expresses a new generational sound through purposeful lyrics centering around life on earth vs. life in the spiritual realm. K.Umēh's melodies, choruses, and verses culminate as a catalyst toward revolutionary progression.
"I have my sound. I rap, I sing, and I create ultimate concepts.
I am more than an artist. I am a Frequency". says K.Umēh
"I can create content originally from scratch, having direction in my creativity and ideas through innovating new ideas in a unique light. My writing abilities are useful to the music industry, as I am creating tools to better the world's mental, spiritual, and emotional health through sound" says K.Umēh.
K.Umēh sound is derived from searching to establish a new genre in the music itself. His projects are a collaboration of a unique mix of genres. Putting together hip hop, pop, afro beat, and R&B into one form of art to establish a separate creation of sound itself. Obinna expresses being creatively informative for the future to educate his audience. His self-awareness is important in an industry so focused on image, by not letting others define him, he understands the capability of his abilities in and out, which translates into his business potential and visionary creation.
When K.Umēh lived in Lagos, Nigeria, he connected with Wiz Kid's former manager to learn some of the business side of the music industry in Africa. At the end of his stay in Nigeria, K.Umēh was invited by  Temple Management, where he connected with Iyanya, One week later K.Umēh received the opportunity to attend SXSW for the first time as an artist with Mavin Records founded by Don Jazzy, also known as the Supreme Mavin Dynasty and unarguably the biggest record label in Nigeria. This album is more so centered around his roots as a Nigerian artist, bringing his culture to the forefront, attaching his newly created sound of rap and melodic force to the diaspora energy.
Collaborating with a lineup of talented musicians, producers, K.Umeh has carefully curated a diverse collection of tracks that celebrate love, culture, and identity. The album's themes and messages are complemented by his signature dynamic vocals and infectious energy, solidifying his reputation as an artist with a strong voice and a powerful vision.
In an era where the global demand for Afrobeat music is at an all-time high, K.Umeh's next release aims to continue the genre's upward trajectory, introducing his unique sound to a wider audience. With its hypnotic beats, compelling lyricism, and irresistible danceability, this album is poised to be an instant classic in the Afrobeat scene.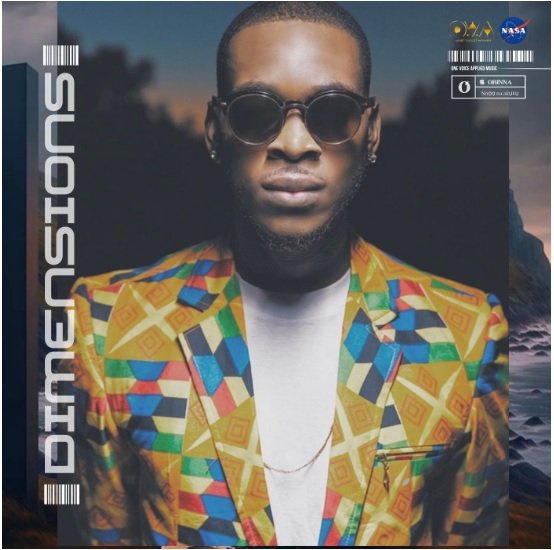 Supporters and music enthusiasts alike are eagerly awaiting the release of K.Umeh's new album "DIMENSIONS". This project is set to reaffirm his status as one of the most influential artists of our time. K.Umēh is hinting at a Nigerian Independence Day release ( October 1st, 2023 ) but it's not official yet. Stay tuned for further updates on the album's release date, official tracklist, and pre-order information, as K.Umeh takes Afrobeat to new heights with this highly anticipated musical masterpiece.
Follow K.UMĒH & One Voice Applied