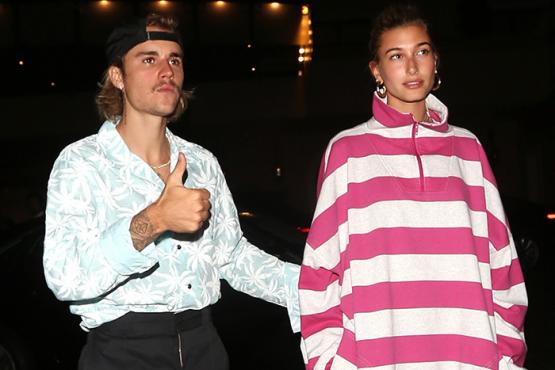 Justin Bieber and Hailey Baldwin have tied the knot.
Two months after getting engaged, the singer, 24, and model, 21, reportedly wed on Thursday (Sept. 13) in New York City, according to PEOPLE.
"They went ahead and did it without listening to anyone," a source close to the couple tells the magazine.
The couple was legally married at the courthouse, but are planning a ceremony with family and friends as early as next week. According to TMZ, the celebration may take place in Bieber's native Canada, where he just purchased a home.
"They're going to have a big blowout, in front of God and everyone they love," reports PEOPLE.
TMZ obtained a photo of Bieber and Baldwin walking into a courthouse on Thursday to get their marriage license. Bieber was reportedly crying and told Baldwin, "I can't wait to marry you, baby."
The "What Do You Mean?" singer proposed to Baldwin on July 7 while on vacation in the Bahamas. Just days later, the couple confirmed the news on social media.
"Was gonna wait a while to say anything but word travels fast, listen plain and simple Hailey I am soooo in love with everything about you!" Bieber wrote in the caption. "So committed to spending my life getting to know every single part of you loving you patiently and kindLY."