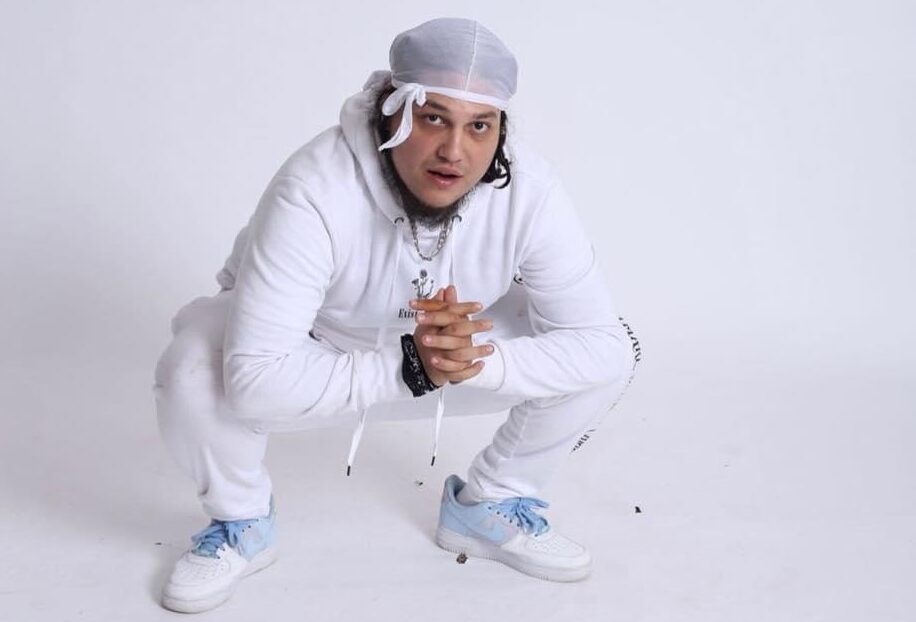 JUICEDXUP, an energetic and passionate artist hailing from Providence, Rhode Island, is leaving his mark on the music industry. With 12 years of experience in the field, JUICEDXUP's journey began with poetry and has evolved into a love for performing and creating music that resonates with his audience.
JUICEDXUP's music career started with a deep appreciation for poetry, which laid the foundation for his journey as a musician. Inspired by the power of words and storytelling, he ventured into the world of music, utilizing his lyrical prowess to captivate listeners.
As an artist, JUICEDXUP has set ambitious goals within the music industry. He aspires to become one of the top-selling and most renowned artists, leaving a lasting impact on the industry. With his unwavering dedication and passion, JUICEDXUP is determined to achieve success and make his mark in the music world.
When asked about his proudest accomplishment, JUICEDXUP recalls the electrifying experience of performing in front of large crowds. Whether it was his first performance at the AS220 Community Center or the unforgettable moment when he commanded the stage in front of 800 people in downtown Providence, these moments are etched in his memory as testaments to his growth and talent.
Like many artists, JUICEDXUP faced obstacles along his journey. Overcoming the skepticism and doubt from those who didn't believe in his musical aspirations was a significant challenge. However, JUICEDXUP remained steadfast, surpassing the naysayers and proving his commitment to his craft.
Lil Wayne stands as JUICEDXUP's biggest musical inspiration. The influence of Lil Wayne's music resonated deeply with JUICEDXUP, shaping his love for the art form and inspiring him to pursue his own path in the industry. With a shared passion for storytelling and captivating performances, JUICEDXUP aspires to collaborate with the legendary artist in the future.
Currently an unsigned artist, JUICEDXUP has his sights set on joining the Young Money label. His dedication to his craft and the energy he brings to his music make him an artist to watch. With his unique sound and captivating storytelling abilities, JUICEDXUP is poised to make a significant impact in the music industry.
JUICEDXUP is currently working on his upcoming project, "Early Motion 4," set to be released in the summer of 2023. This highly anticipated release promises to showcase his growth as an artist and further solidify his place in the music industry. Fans can expect a dynamic and immersive experience through JUICEDXUP's music.
Collaboration is an essential part of JUICEDXUP's creative process. He frequently works with producers Atto Pilot and Black Sheep, along with artists such as Jahazz, Edwin Gabriel Fernandez, Sos Bert, and Flip Mercedes. Through these collaborations, JUICEDXUP aims to create music that pushes boundaries and resonates with a wide range of audiences.
JUICEDXUP's reason for waking up every day and pursuing his dreams stems from the love and support of his family and friends. Their unwavering belief in his talent and the impact he can make in the world serves as a constant motivation to push forward and create music that touches people's lives.
In addition to his musical talents, JUICEDXUP has a variety of interesting aspects to his life. His first performance took place at the AS220 Community Center, a significant milestone in his journey as an artist. JUICEDXUP cherishes the memory of performing in front of 800 people in downtown Providence, an exhilarating experience that further fueled his passion for music. Although his circle of supporters is currently small, JUICEDXUP knows that his talent and dedication will soon attract a wider audience, solidifying his status as a highly talked-about artist.
JUICEDXUP's journey is characterized by passion, perseverance, and an unwavering commitment to his craft. With his infectious energy, captivating performances, and relatable storytelling, JUICEDXUP is poised to make a significant impact in the music industry. As he continues to create music that resonates with listeners, JUICEDXUP is an artist to watch, destined to leave an indelible mark on the world of music and beyond.
For the latest updates on JUICEDXUP's music and upcoming projects, follow him on Instagram @dontget_juiced and Twitter @dontget_juiced.