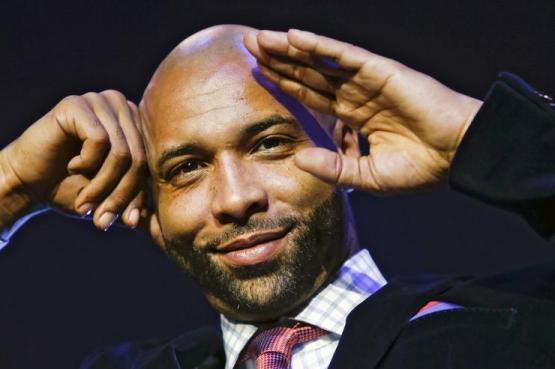 Jumpoff Joey is looking for an excuse to retire his retirement.
It's easy to judge from the sideline. Despite being retired, Joe Budden has been issuing plenty of thoughts on Eminem's character and skillset.
While previous insight into their long and complex relationship can be read here, many have been waiting for the two heavyweight lyricists to quit the baby-taps and commit to the dance.
Between Everyday Struggle, The Joe Budden Podcast, and State Of The Culture, Joe has been upping his disdain for Em, transitioning from Shady-advocate to full on detractor.
Now, in the wake of Em's MGK diss "KILLSHOT," Budden has doubled-down on a narrative he once put forth: Em is scared of him.
One has to wonder if Joey is simply employing the age-old tactic of reverse psychology. Few can dispute that Budden is a formidable competitor, and a spirit of that nature does not simply go the way of Betamax. Can we conclude that Budden is essentially saying "don't, but do?" After all, it wasn't long ago that Budden was penning novelistic assaults against Drake, only to be neglected in favor of a spirited game of "Guess Who?" Em would be a different foe altogether, one that would engage with him willingly, especially if he casts the first stone.
TLDR: Budden wants the smoke.