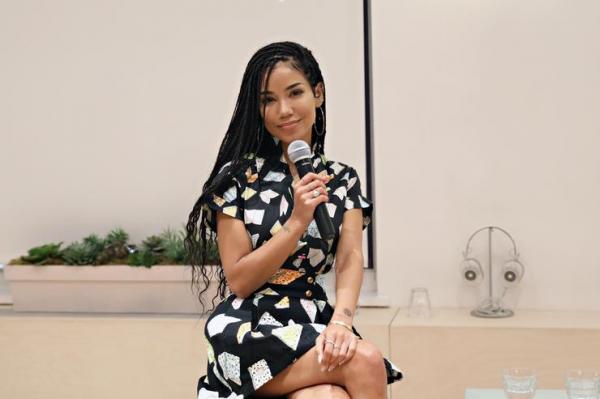 Jhene Aiko hit up social media in a rare twerking video.
At this point, we all know that Jhené Aiko can get a little raunchy when it comes to her feelings about Big Sean. She might not be as visible on her socials as she was a while ago but Jhené is still into proving she's as bad as can be. Case in point, The Shade Room posted a video of her getting down on Instagram, twerking her sorrows away.
These days, it's rare to hear Jhené Aiko's name around. The singer hasn't been as active as usual as she seemingly deleted her social media accounts. If you search her name on Twitter and Instagram, her profile no longer shows up.
Earlier this year, she and Big Sean were hit with plenty of rumors regarding their relationship, which may have prompted her to just up and delete everything. It's unclear where Shade Room captured the images of Jhené doing her thing but the artist is getting down for the camera, shaking her booty in front of her friends.
The same post includes a video of Blac Chyna recalling her days as a stripper, getting down for all to see. We're not going to pit them against each other like Shade Room did but you can admire both of their dancing abilities in the videos below.