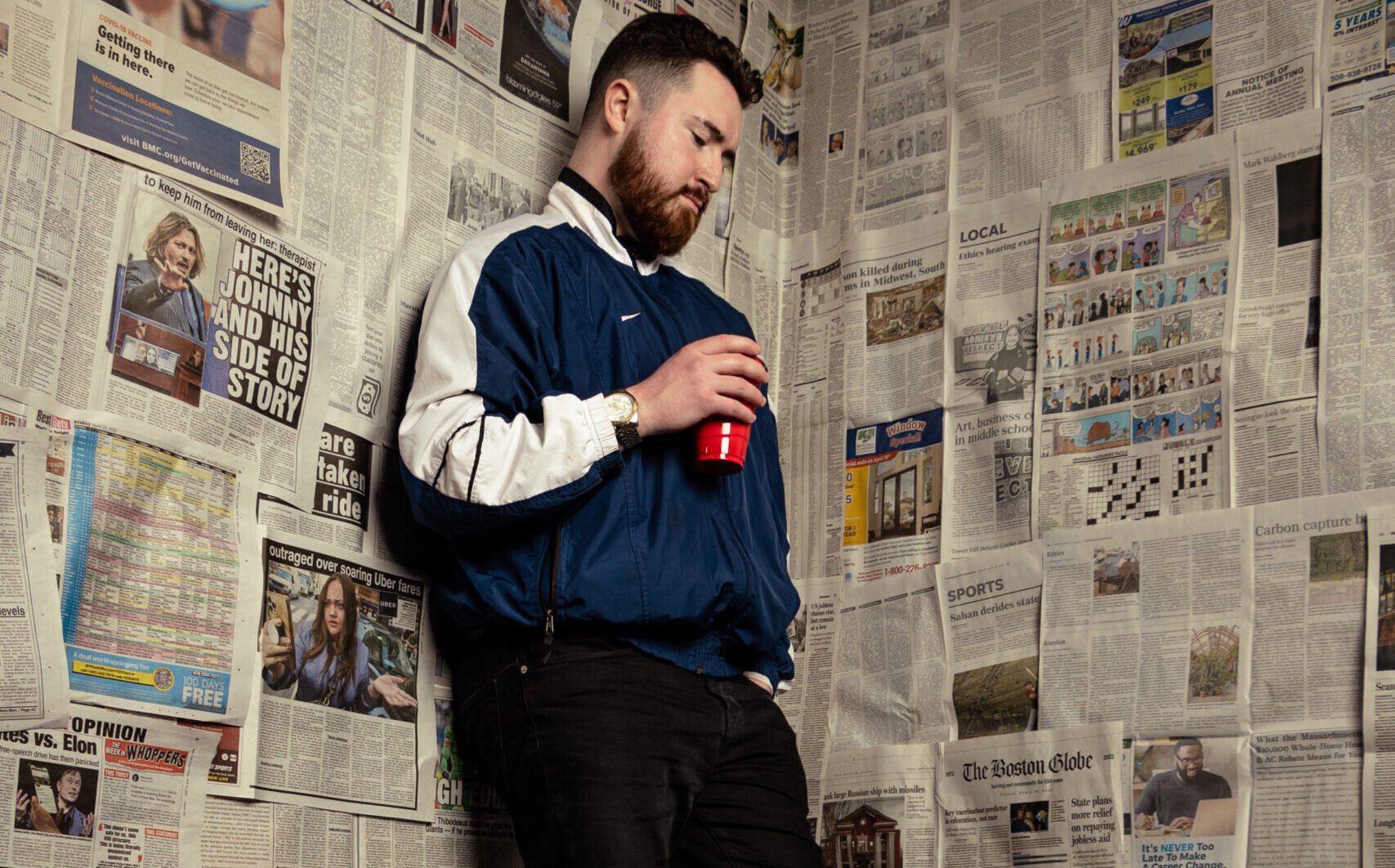 Massachusetts bred rapper/songwriter/degenerate Jayroddy gets personal with his latest release, "Okay, so what?". With a smooth melodic vibe, jayroddy paints a picture about how love can bring light into your life even when you're in your darkest moments. Finding the love and forgiveness you prayed for when it was needed the most "She's the blessing that I got when I prayed".
Going bar for bar or using a Hip-Hop and melodic aura, JayRoddy touches on multiple genres not specifically relying on just one. Starting back in 2020 with a single titled "No Exs", Roddy has grown tremendously as an artist. By connecting with more resources and building his network, he has pushed his platform to the space it needs to be in with high quality mixes and content.
JayRoddy is quickly making a lasting impression. With a mix of rawness & melodic vibes he goes into depth about his love life, partying, & the stressful situations that help him evolve. "My music is a direct reflection of the chaos & pleasure in my life." inspired by artists like drake, tory lanez, j.Cole & bryson tiller.. Roddy continues to showcase a rollercoaster of vibes ranging from laid back tunes to heavy hitting party bangers. Jayroddy is no doubt one of the next emerging artists in ma.
With much more music in store for 2022, Roddy wants to show his listeners how strong of an artist he really is. With lasting potential in this music industry, we should only see him continue to rise in the ranks of the Rap and Hip-Hop world. Now is a perfect time to get familiar with JayRoddy and his music before he takes off. If you have not had a chance to check out his discography, it is available via all major platforms!
Connect with JayRoddy on social media for updates on new music, videos, and more;
IG: https://www.instagram.com/jayroddymusic
TIKTOK: https://www.tiktok.com/@jayroddymusic
YOUTUBE: https://www.youtube.com/jayroddymusic
SPOTIFY: https://open.spotify.com/track/76rVBpXT3ujcCqUChuFm3t?si=0b3247719c7e4512
APPLE MUSIC: https://music.apple.com/us/album/thats-my-bby/1608708092?i=1608708093