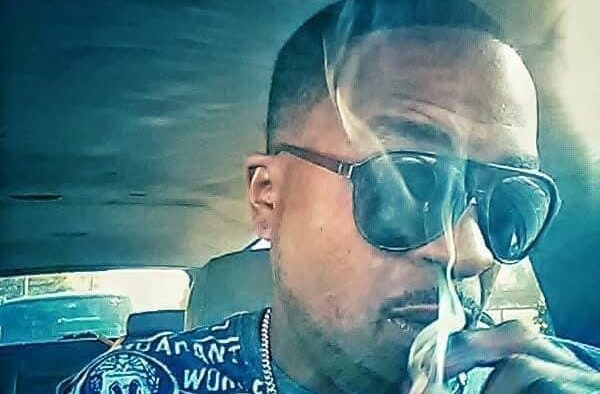 What is your name and what city do you rep?
Rasheed Abdullah, stag name BOOBIEBLOOD, St. Paul Minnesota
Tell us about your latest releases, what inspired you to create them?
I just been grinding and that's what's coming out with the singles, no team nothing just me, full agenda, is one of my latest releases, this what's on my mind grind to make them dreams come true💯
What is unique about you and your music?
I'm a freestyle artist 1st but when I write it's conscious music, verses my freestyle im talking my shit showing my skills. I'm just a real chill person I'm serious when need be other than that I'm koolin
What shaped your music?
My life in the streets, and me going to prison for 4 years and coming back fokused,on my music, I realized I was going to make music professionally, when I was about 20 the streets was getting old to me so it was the best thing for me with how well know I was and I was selling mixtape while hustling, and a lot of younger kids and teens start listening to my tapes 💯
When did you realize you were going to make music professionally?
I listen to a lot of east coast, jadakiss jay z, the whole dip set, moneybagg yo gotti, big boogie
What type of music do you listen to?
Dace east Rick Ross meek mill,💯
What inspires you to write music?
A lot of those people I listened to but JAY Z AND meek mill & DIPSET
What do you do when you don't do music (creative or otherwise) and that you are passionate about?
I'm in the hood with the (( young NIKKAZ )) making sure they good and staying away from trouble, and holding down my community💯Showing em this ain't what they wanna do, it's bad outhere, but I'm really giving money to the lil kids all that being a help to my community 💯
Happiness to you is…
Is taking care of my real business, knowing I completed a task I sent for my self ACHIEVEMENTS IS HAPPINESS
What do you wish you were told when you first started making music that you think would help artists just starting out?
You better have some money if you wanna be independent, and you gone have to choose at times you don't want to
Tell us about your upcoming projects…
My next project is going to be a Album Kuz I wanna have a full project it's kalled the ( MAIN FOKUS ) it's going to have a lot of lit ass songs on it I promise
Where do we find you music / music projects?
You can find me on, mymixtapes.com, datpiff.com Spinrilla.com Apple Music YouTube Spotify and any other major platforms