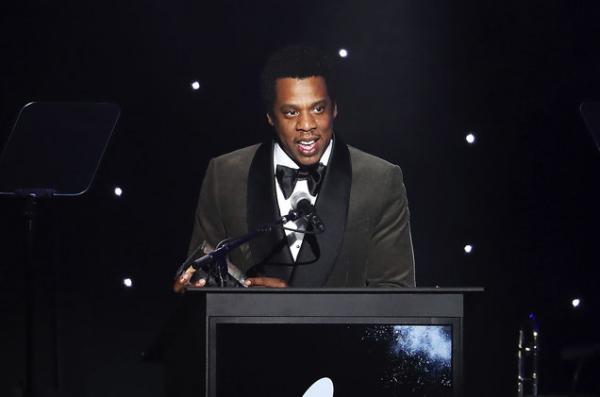 What's going on here between Jay-Z and Offset?
This is definitely pretty surprising. Out of nowhere, a video has started to be circulated that appears to show Jay-Z getting into an argument with Offset. In the video, Jay is seen backstage at an arena while Beyoncé mingles behind him.
Hov appears to back down Offset as the two share some words. The sound was turned off from the video so we're not entirely sure what they were arguing about if anything. People may just be misreading both artists' body language but it definitely seems as though some choice words were said. For all we know, Set may have been asking about how Jigga's children were doing.
Beyoncé walks behind Jay in the video and many commenters are pointing out that she appears to be covering up her stomach. Despite the video quality, some people are noticing a bump, which will surely kickstart pregnancy rumors for the power couple. As if they're not used to the rumor mill at this point in their relationship…
Jay definitely has an aggressive stance in the clip, seemingly invading Offset's space. Maybe that's just how he stands (who knows?) but it feels like something could be up here. Check out the video and let us know your thoughts.
https://www.instagram.com/p/Bo-OM_bhmUT/?utm_source=ig_embed