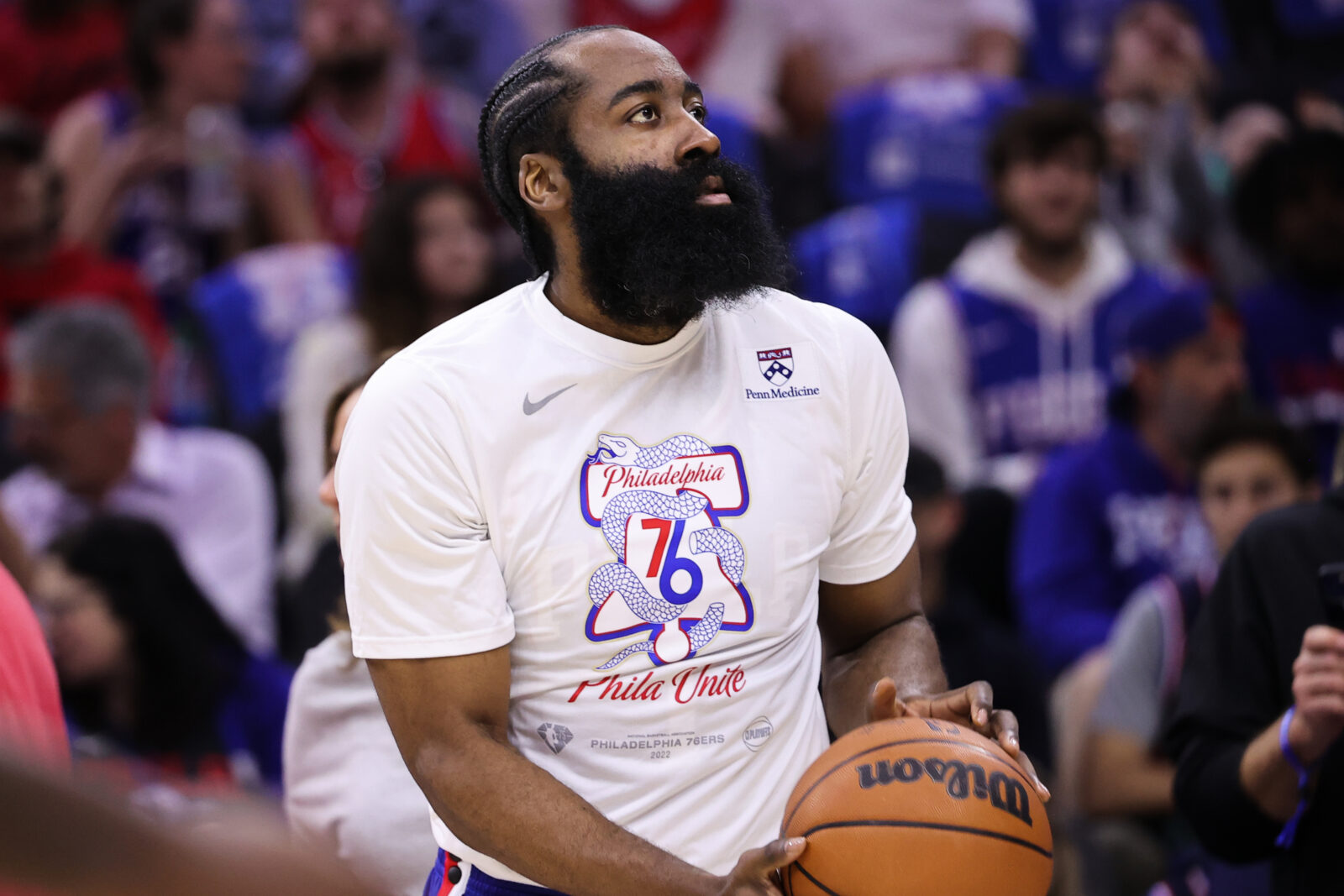 Shooting guard James Harden has signed a two-year deal worth $68.6 million to return to the Philadelphia 76ers. Earlier in the offseason, the star shooting guard declined his $47.4 million player option to allow the team to sign better free agents. The second year of his new deal also includes a player option on the second year of the deal. Philadelphia signed forwards PJ Tucker and Danuel House to deals thanks to the Harden pay cut. The former league MVP declined the option to better position himself and the team to compete for an NBA Championship.
Harden will make $33M for the 2022-2023 season, and has the player option for $35.6M in 2023-2024, sources tell ESPN. He can move right back into free agency next summer and negotiate another new deal. https://t.co/9UM0LArYzH

— Adrian Wojnarowski (@wojespn) July 20, 2022
After being traded to the Philadelphia 76ers last season, James Harden averaged 21.0 points, 10.5 assists, 7.1 rebounds, and 1.2 steals per game. He paired those numbers with a field goal percentage of 40.2 percent and a three-point percentage of 32.6 percent. While the team didn't quite get where they wanted in the postseason, the hope is with the new additions they'll be able to win an NBA Championship.
Harden declining the $47.4M player option for the 2022-2023 season allowed the Sixers to use the full mid-level exception on free agent PJ Tucker and the bi-annual exception to sign Danuel House.

— Adrian Wojnarowski (@wojespn) July 20, 2022
James Harden has made it clear that his one and only goal is to win an NBA Championship with the Philadelphia 76ers. Taking a pay cut to secure better free agents could certainly help him accomplish that goal. With a full offseason to prepare with the team, perhaps the team and Harden can compete for and win an NBA Championship this season.