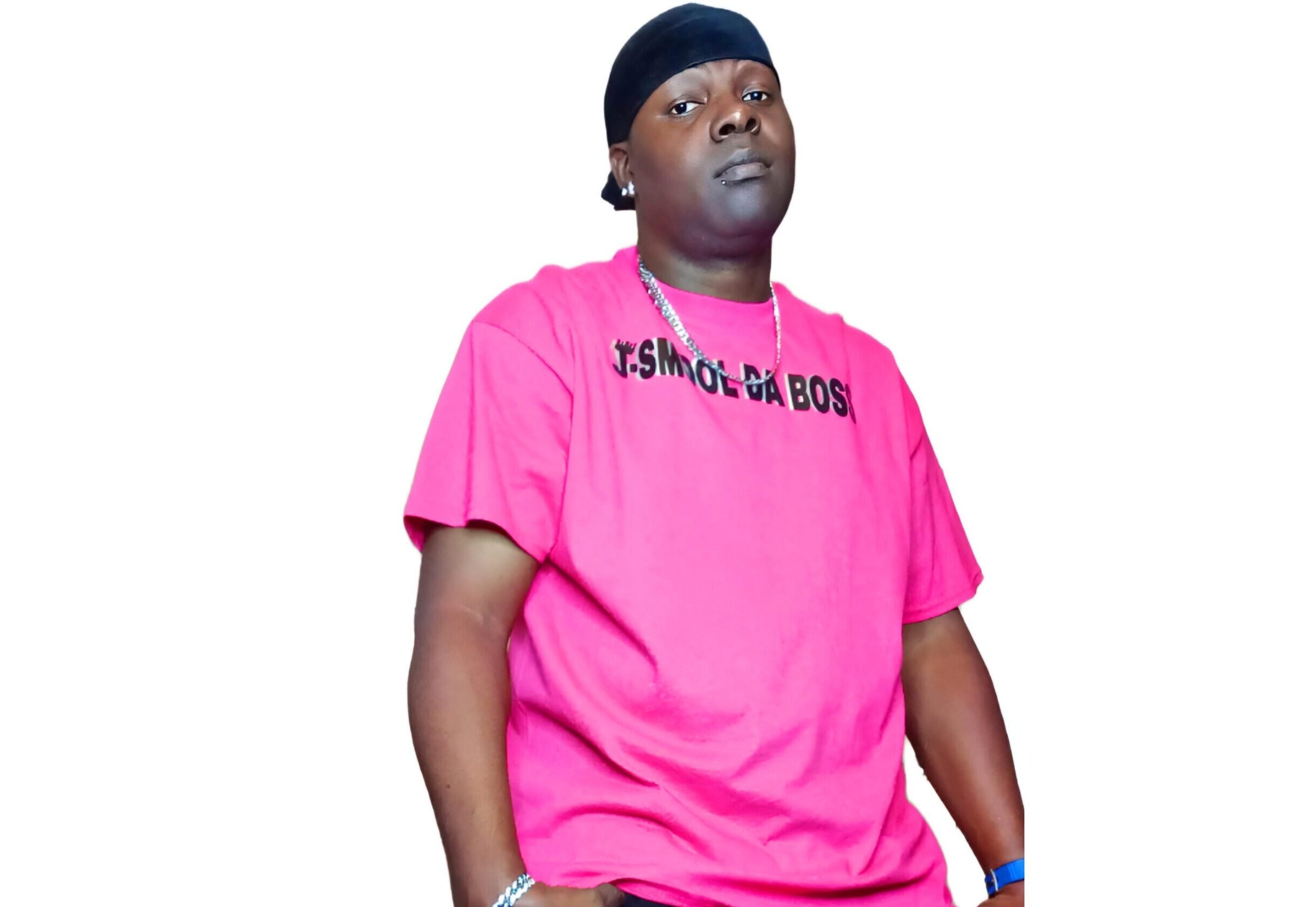 Chart-topping artist Jerry Roberts, known by his career name J-Smool Da Boss, is gearing up to release his highly anticipated EP album titled "Hell U Tammat" on October 6, 2023. With a remarkable journey that began with a humble karaoke machine and a dream, J-Smool Da Boss has evolved into a seasoned artist ready to make his mark on the music industry.
Born on October 1, 1987, in the small town of Americus, Georgia, J-Smool Da Boss's musical journey commenced at the young age of 13. With limited resources, he started by recording demo tapes using open cassette tapes and even rapped over his mother's beloved Oldie Goldie tapes. Fuelled by a passion for music and storytelling, he diligently filled his music notebook with lyrics inspired by his life experiences and observations.
At the age of 19, J-Smool Da Boss received the ultimate gift – a microphone set that would allow him to bring his musical vision to life. This pivotal moment marked the beginning of his recording career, as he embarked on a mission to share his unique perspective with the world.
J-Smool Da Boss's journey continued with his debut album "You Got To Feel Me," a testament to his determination and dedication to his craft. Despite the initial challenges, he uploaded the album to platforms like SoundCloud and YouTube, laying the foundation for his musical career.
Now, in 2023, J-Smool Da Boss is set to release his latest creation, the EP album "Hell U Tammat." This EP is a testament to his growth as an artist and his signature catchphrase and ad-lib that has become a fan favorite. With a blend of infectious beats and lyrical prowess, this release promises to be a significant milestone in his musical journey.
Highlighting the forthcoming EP, J-Smool Da Boss has already dropped the vibrant and energetic single "Dance like TikTok" on September 29, 2023. The track embodies his trademark upbeat style and invites listeners to dance and celebrate life.
"Hell U Tammat" is scheduled to be released on October 6, 2023, and will be available on all major social media platforms and in stores. J-Smool Da Boss invites music enthusiasts and fans alike to join him on this exciting musical journey as he continues to make waves in the industry.
For more information about J-Smool Da Boss and updates on the release of "Hell U Tammat," please visit https://www.jsmooldaboss.com or follow him on social media platforms.
About J-Smool Da Boss:
Jerry Roberts, professionally known as J-Smool Da Boss, is a talented artist hailing from Americus, Georgia. His musical journey began with humble beginnings and evolved into a promising career, with numerous albums, singles, and EPs that captivate audiences across the globe. J-Smool Da Boss's music reflects his unique storytelling ability and infectious beats, making him a standout figure in the music industry.
Connect with J-Smool Da Boss
https://www.instagram.com/jsmooldaboss/
https://www.facebook.com/Jsmool11?mibextid=ZbWKwL
https://twitter.com/jsmooldaboss
https://www.tiktok.com/@jsmooldaboss
https://on.soundcloud.com/AEWn5
https://audiomack.com/jsmooldaboss
https://music.apple.com/us/artist/j-smool-da-boss/1037384126