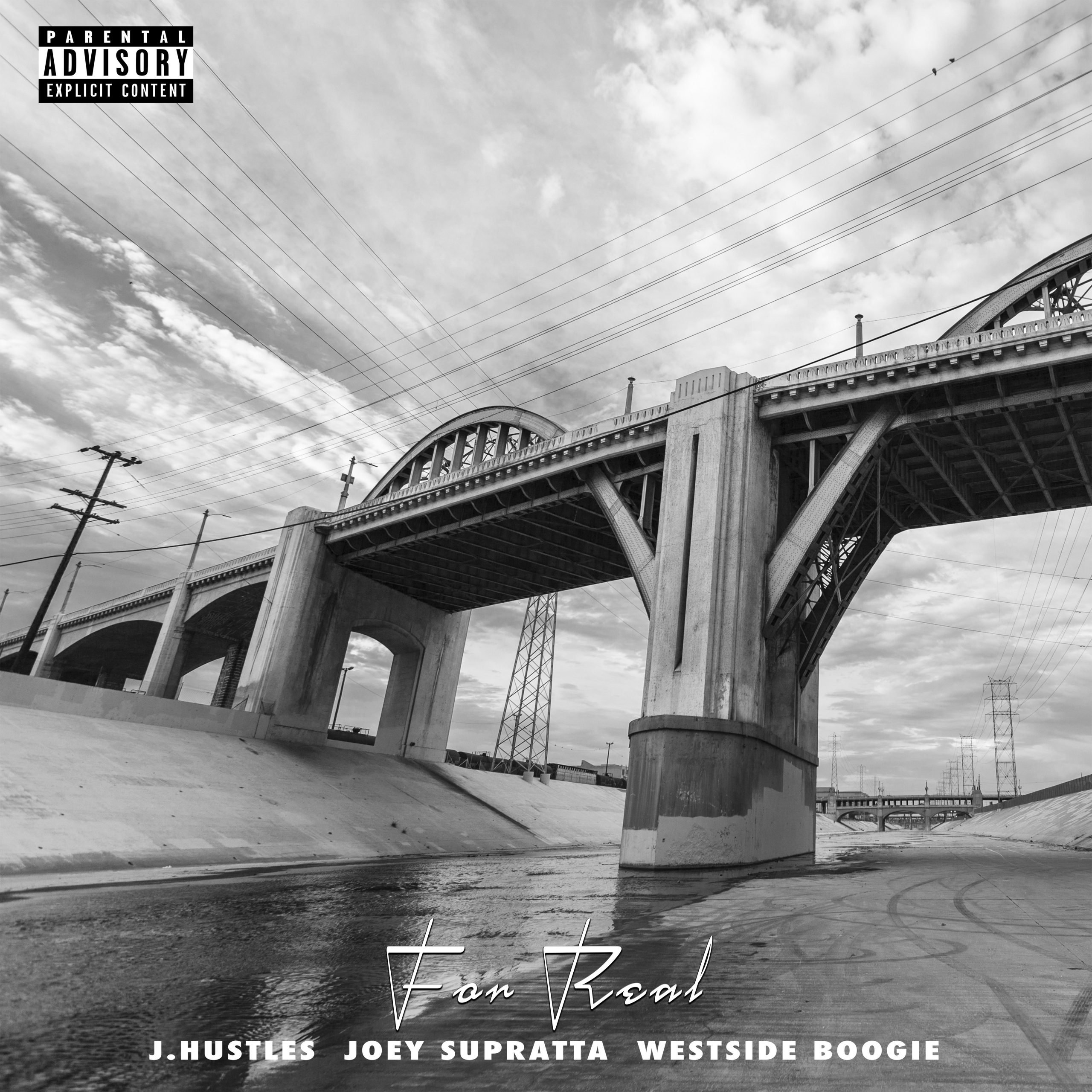 J. Hustles and Joey Supratta team up with SHADY Records recording artist WESTSIDE BOOGIE on "For Real" Together these LA natives take you on an introspective journey where life experiences meet lyricism and musicality.
This extremely catchy and thought provoking song will be on repeat with music lovers everywhere. Listeners have come to expect next level artistry from each of these artists individually, so together there's no doubt "For Real" will exceed those expectations.
"For Real" was produced by Joey Supratta for Supratta Records and is available on all streaming platforms now.
Connect with J. Hustles on social media for updates on new music, videos, and more; @jhustles1