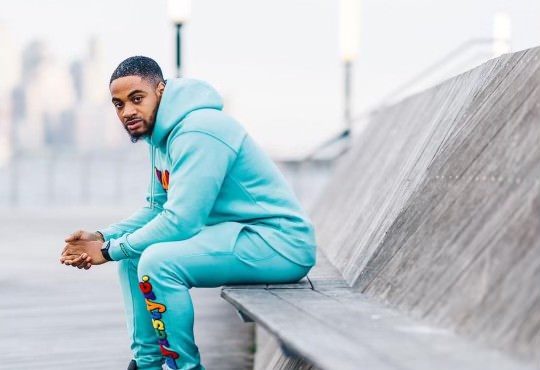 It's been quite an active month for breakout artist Izzy Bee who hails from Jersey City, NJ. Just in the past week he's dropped off a new track titled 'Ride or Die' and just in time for Juneteenth & Fathers day he's giving us the video. Izzy is still cooling off from a busy first half of the year with these releases following his critically acclaimed project 'From The Heart' which was released this past February.
This song and video delivers a strong message of overcoming your hardships in life and celebrating your victories. Ride or Die embodies everything he had been dealing with throughout his life. Izzy's versatility and creativity can clearly be seen through the delivery of this visual and it's been specially honed in to resonate with his target audience of teens and young adults. Linking up with Moe Niang the director and when they created the video treatment Izzy already knew which direction he wanted to take the visual.
This visual is all about getting together and treating your team for their hard work. The elegant dress code and cinematographic elements give this video a very smooth and professional feeling. Being a leader for his loved ones and smaller artists from his area has always been one of Izzy's main goals much like how he was inspired by the greats before him.
With more visuals, singles and potentially a project coming before the end of the summer, be sure to tune into Izzy's social media to stay up to date with his latest and greatest.
Connect with Izzy Bee on social media for updates on new music, videos, and more; @1zzybee_