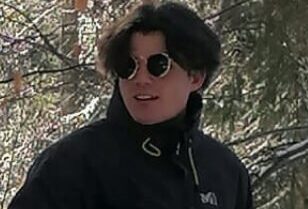 Meet Arnaud, the talented 17-year-old musician known by his stage name "Ødyzon." At the tender age of 7, he began playing the piano, which ignited his passion for music. By the time he was 9, he ventured into the world of computer-assisted electronic music, which would soon become a defining aspect of his artistic journey.
From the outset, Ødyzon's heart was set on electronic music, and he wasted no time in sharing his compositions with the world. At just 14, he started releasing his works on various platforms.
In March 2022, Ødyzon made waves in France with his electro remix of "1pliké140 CANADA." The remix garnered widespread popularity, catching the attention of Capitol Records, who expressed interest in a potential collaboration. Regrettably, copyright challenges stood in the way, preventing the exciting partnership from materializing.
Undeterred by setbacks, Ødyzon's passion for music led him to explore new horizons. In October 2022, he delved into the realm of ambient music. Shortly after releasing his electro version of the single "Sleepless," he caught the attention of Dreamscape, the esteemed Kurate Music label. They invited him to craft an ambient rendition of the song, and this marked the beginning of a new chapter in his musical journey. Embracing his new identity as Ødyzon, he focused exclusively on composing captivating ambient pieces.
In January 2023, Ødyzon took another significant step in his career by founding his own label, "Palace Records." This independent venture empowered him to promote, distribute, and edit his compositions with full creative control.
Just a few weeks into January 2023, Ødyzon received a remarkable opportunity when the prestigious label "Deep Heads" approached him. They invited him to collaborate on an EP, set to be released on September 1, 2023. This EP promises to be a musical revelation, featuring five enchanting tracks that showcase Ødyzon's extraordinary talent and versatility.
The EP, aptly titled "Analog," boasts a distinctive blend of sounds. Ødyzon masterfully infuses electro and ambient elements, creating an ethereal atmosphere that lingers in the listener's mind. He meticulously crafted the five songs, "Life," "Magic Feeling," "Flashback," "3am," and "Symphony," using analog instruments like the Rhodes, which he then adorned with unique effects.
Moreover, Ødyzon is poised to be prominently featured in the highly anticipated Deep Heads compilation, "Cosmic Vibrations," scheduled for release in early 2024. This extraordinary compilation will showcase a diverse lineup of talented artists, and Ødyzon is deeply honored to be part of such a prestigious project. With the success of its predecessor, which featured renowned artists like Bonobo, this upcoming compilation promises to be a captivating collection that will undoubtedly captivate listeners worldwide.
With the recent release of "Summer Memories," Ødyzon's captivating fusion of pop and ambient elements, it's evident that this young musical prodigy's journey is gaining momentum. With boundless creativity and unwavering dedication, Ødyzon is poised to make a profound impact on the world of electronic and ambient music. As he continues to enchant the music scene with his brilliance and innovative approach, it's essential to closely follow his artistic evolution.