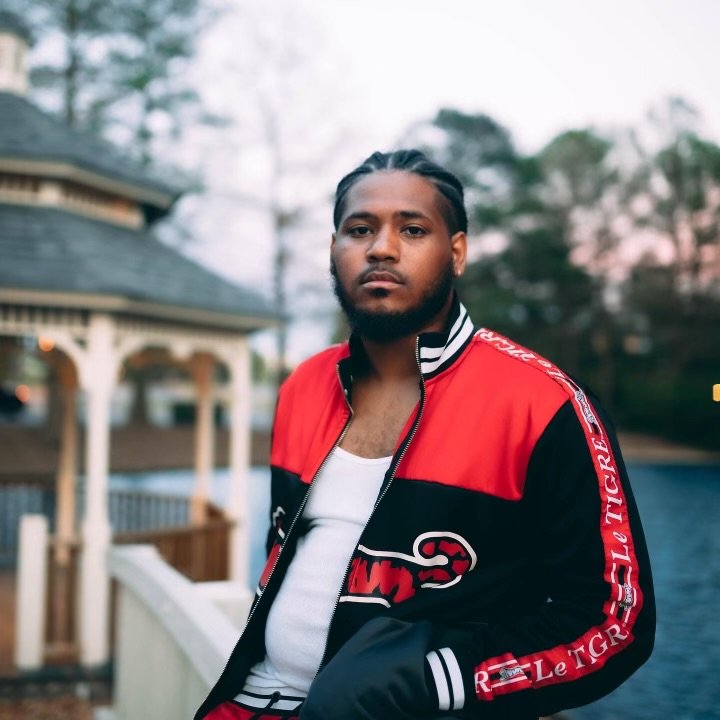 Unveiling a unique voice in the music industry today, we introduce a promising talent that resonates with authenticity and depth – Lul Bankro. Hailing from the heart of Memphis, Tennessee, and influenced by the diverse cultural scene of Houston, Texas, Bankro's music embodies a transformative blend of hip-hop, rap, and eclectic influences. His songs are not just catchy beats for your playlist, but intimate narratives etched in the contours of life's struggles.
Bankro ventured into the world of music in 2017, with his first recording in a home studio in Houston. He was only 17, homeless, and grappling with probation and legal issues. Yet, it was these hardships that ignited his determination to leverage music as an escape route. His debut track, a freestyle entitled "Smoke" featuring well-regarded Memphis artist LoudPak, marked the beginning of an inspiring musical expedition.
Bankro's music makes a striking impact as it reflects his individual journey, unabashedly sidestepping current music trends. His work encapsulates the soul of Memphis, while effortlessly traversing diverse genres from reggae to R&B to jazz.
When asked about his muse, Bankro fondly mentions his older brother Q Muny. Watching him pen lyrics that portrayed their shared life experiences moved Bankro to express his own feelings through music. Growing up in a single-parent family, he discovered his emotional outlet in writing about their shared struggles. The idea of earning a livelihood from music sparked his ambitious streak.
Recently, he dropped his latest single, "201," on the prestigious California platform "The Thizzler," gaining significant recognition and expanding his reach across to the West Coast. His lyrical prowess has also earned him the privilege of having multiple singles featured on Rap Genius, showcasing his ability to captivate audiences with his thought-provoking words. Beyond his musical endeavors, Lul Bankro has made a positive impact as a visionary & community leader. He orchestrated a monumental nonprofit event in Memphis, aptly named NoViolenceMoreLuv alongside a fellow Rising Memphis Artist Big 360 (Three Six OH), with the aim of raising awareness about the urgent need for UNITY and LOVE within the community. By actively working to decrease crime among our fellow Black citizens and demonstrating to the youth that there are more opportunities available beyond their poverty-stricken environments, Lul Bankro instills a sense of Growth and Prosperity into the perilous surroundings we face. His relentless efforts serve as an inspiration, uplifting his people and encouraging them to create a better future together.
Nevertheless, Bankro is not one to bask in past accomplishments. He aspires to hit new highs, including making his first million dollars in assets through investments and working smart, Reaching a million streams on platforms like Apple Music, Spotify, and Tidal, and launching a retail outlet for his clothing brand EBTWorldwide. As well as setting up his business foundations to create generational wealth for not only his family but his team he's building and their families, and teaching them how to do it for themselves.
Bankro offers practical and empowering advice to aspiring artists: "Understand the business, dare to be different," he urges. He advocates for aspiring artists to stay aligned with their purpose, make intelligent investment decisions, and preserve their authenticity.
Each song Bankro creates marks a unique chapter in his life, making it difficult for him to pick a favorite. However, the track that his fans champion most passionately holds a special place in his heart.
Bankro dreams of producing an album with artists such as Future, Ariana Grande, and Kevin Gates, but he also has ambitions to work with industry titans like JayZ, Young Thug, Nicki Minaj, and Boosie.
For Bankro, the recording process is a mirror reflecting his emotional state. At times, it involves refining a song he's been penning, and at other times, it's about freestyling in the booth, letting his emotions shape the story.
Beyond creating music, Bankro is also committed to catalyzing change. Through his initiative, EBTWorldwide, he aims to foster unity and progress in poverty-stricken communities. He hopes to provide opportunities for young individuals and educate them about financial literacy and generational wealth and ownership.
We believe he is definitely a well rounded individual whose destined to be one of the greats in no time with his work ethic especially. We look forward to seeing what he has in store for his city, Memphis, and the world next!
Watch "201" now: