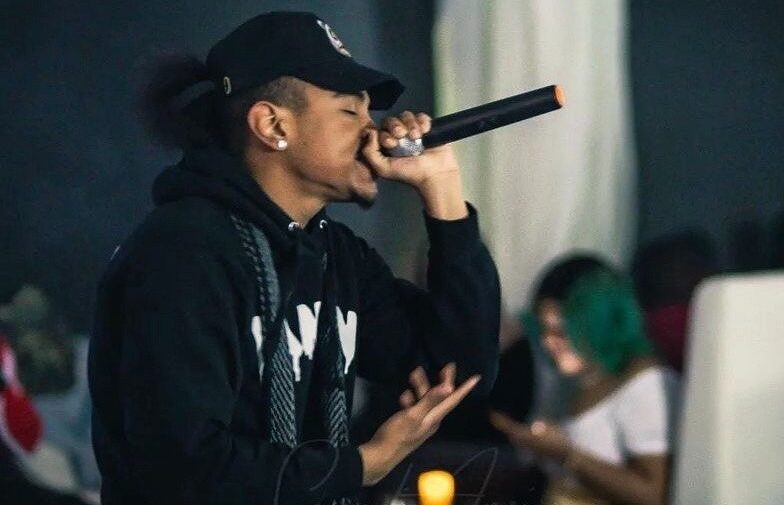 What is next for Solo Drew? Can you share some details with our audience?
Right now I'm one of a couple of artists to be featured on project called "LA Confidential" by OTTO. I'm really excited about the single I'm featured on titled, "No Good". I feel like this track is showing a different element of what Solo Drew is going to bring to the table and I'm excited for my supporters and new listeners to see this side.
This newest release seems like a great highlight of New York music. Can you tell us more about the artists featured, genres included or boroughs everyone is from?
On this upcoming project, OTTO (the producer/who's tape it is) wanted only artists from our hometown Queens, NY. Artists such as my self, Mal Banks and Yogihere will be featured on the project going from a fast pace drill to a slow almost rnb-like drill. "The point of it is for people do second guess calling it drill because its not something I want to put inside of one genre" – OTTO
Your latest release "Pressure" dropped in June, can you share more about the song and the message you want it to have? 
"Pressure" was one of my successful releases, giving my audience that Michigan type hip hop, mixed in with my unique sound and flow.  The message in the song was basically explaining what kinds of struggles and temptations I'm dealing with perusing my dreams with this music.
The music industry has made a big comeback in 2022, what have been your favorite releases of the year so far? 
I'm tapped in with all the major artists artists like everybody else but since the beginning of the year, I've really been listening to the artists in my team. We've created a lot of music ranging from all different genres so I really never get bored of hearing us.
What is next for Solo Drew? 
I'm going to be releasing a lot more content and along with that visuals. Can't wait for everyone to see what me and the team have in store closing out the fourth quarter and going into the first of 2023.