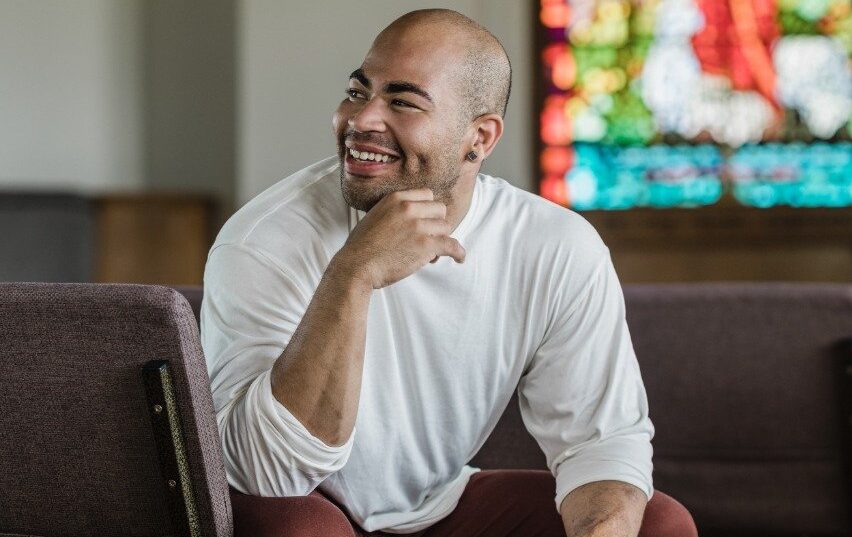 Jamal Hansen, better known as INFJ Kenzo, is rapidly ascending as one of California's most conscientious artists. His commitment to personal growth and his relationship with his own spirituality is what inspires his music. Originally from Santa Monica, INFJ Kenzo is relatively new in the streaming scene. He had the good fortune of collaborating with Death Row Records alum Darren Vegas on his debut single, Overblown. Since January of this year, Kenzo has essentially taken the SoCal music community by storm.
Following his first single with the aforementioned executive producer, Kenzo would work tirelessly in the studio, releasing more tracks. His work ethic seems to be fueled by his relentless pursuit of a higher purpose. His music and sound are a reflection of his temperament and the energy he chooses to put out into the world. Take one of his latest releases, "Better Angels," for example; it's a song brimming with positivity and good vibes. Kenzo blends elements of Alternative and Hip Hop to arrive at something that is unique to him and his ideological makeup.
INFJ Kenzo has said that his most prominent influences are provided by literary works. While he hasn't cited any specific examples or authors, it's easy to hear how literature shapes his mind and efforts. INFJ Kenzo is a deep individual who strives for self-improvement as a means to self-fulfillment. His music is an apparition of his collective conscience, and he stands out amongst his peers as a result. It's generally these types of artists who are predisposed to reinvention and altered calibrations that create the most compelling works.
In addition to being an artist, Kenzo is also an entrepreneur. He is soon launching his own brand of clothing. OTAON x Streetwear will feature imported premium shirts, hoodies, and pants in a variety of forms. Always forward-thinking, INFJ Kenzo is also a freelancer who understands the importance of branding in a glorified DIY era. He is obviously committed to finding new ways to connect with his audience and establishing common ground with those he intends to reach.
On October 20, 2022, INFJ Kenzo is scheduled to perform at LA's celebrated Club Bahia. The venue is the longest-running nightclub in the city, and the artist plans to pull out all the stops. The show is being advertised as a pre-album release party and will also feature the unveiling of INFJ Kenzo's new clothing line. By all indications, INFJ Kenzo is riding a massive wave of momentum that is likely to gain even more steam after October 20. If you're in the Los Angeles area on that date, you might just want to stop by Club Bahia and experience what could be a monumental event.
It's refreshing to see artists such as INFJ Kenzo in the modern era. He's someone who balances spiritualism and realism, understanding that the two can coexist. He is as inspired as he is ambitious, and that is an exciting combination. His home state of California seems to be the launching pad for what could eventually lead to a national presence for INFJ Kenzo. It goes without question that this is one artist to keep your eyes and ears open for!
Buy your tickets now via myafton:
https://myafton.com//INFJKenzo
Pre-save album (The Wage Of Better Angels: A Treatise To The Truth.):
https://www.infjkenzo.com/shop
Follow INFJ Kenzo via his Instagram: